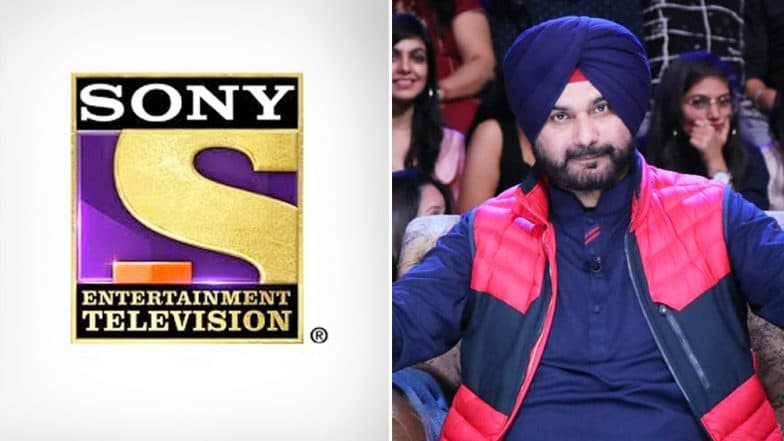 While the entire nation was mourning the loss of 40 of its brave jawans in the Pulwama terror attacks, what enraged the nation was Navjot Singh Sidhu's statement to the press, where he said, "For a handful of people, can you blame the entire nation and can you blame an individual? It (the attack) is a cowardly act and I condemn it firmly. Violence is always condemnable and those who did it must be punished." Pulwama Attack: Navjot Singh Sidhu Talks of Dialogue With Pakistan Even After Terrorist Attack on CRPF Jawans
His statement had its repercussions when late last evening, netizens started the trend #boycottsidhu. The trend picked up the pace so much so that it was the No.1 Twitter trend this morning and what followed was Navjot Singh Sidhu's ouster from The Kapil Sharma Show. And in all probability, Archana Puran Singh will be replacing Sidhu. Navjot Singh Sidhu To Be Fired From The Kapil Sharma Show Over His Pulwama Attack Statements! #BoycottSidhu Becomes The Top Trend On Twitter!
And soon after this trend took over, another trend that soon followed was '#BoycottSonyTV'.
See the trend below: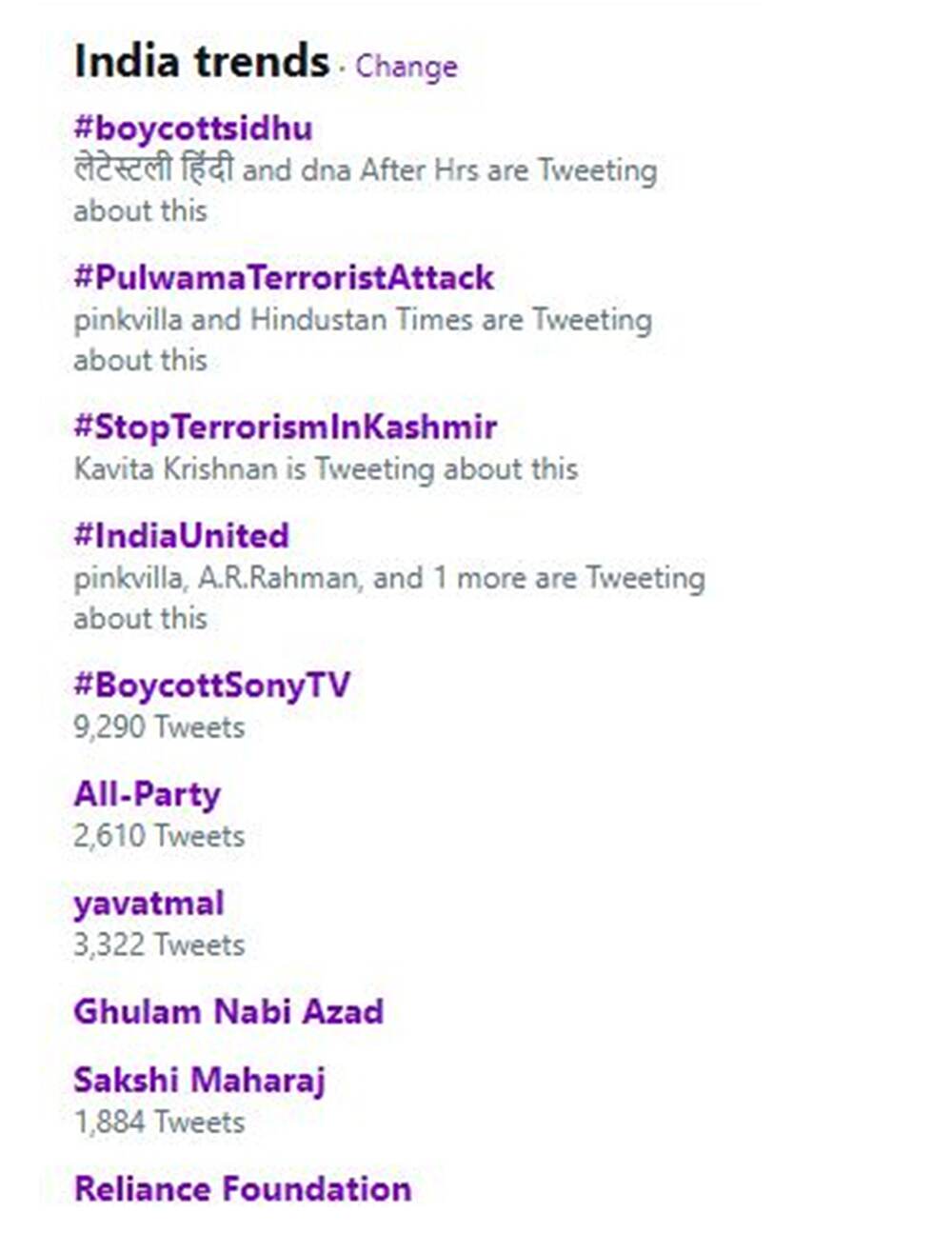 There are multiple tweets and screenshots of people demanding Sidhu's exit from the Sony TV show and also some of where people were unsubscribing the channel.
See some of them below:
Campaign should be Continue till @SonyTV officially issued a statement to Remove Sidhu Permanently from the show #BoycottSonytv https://t.co/FfyMTw5WlS

— Tajinder Pal Singh Bagga (@TajinderBagga) February 16, 2019
Fans of the show threaten to stop watching the show.
#BoycottSonyTV - By tomorrow we will not going to watch Kapil sharma show & @SonyTV

— Pratik Soni (@sonipratik0071) February 15, 2019
First thing i did after new TRAI rules in place: Unsubscribe @SonyTV channels along with @ndtv #boycottsidhu #boycottkapilsharmashow #BoycottSonyTV #BoycottNDTV

— Sudheer Kusam (@koosam99) February 16, 2019
Some more tweets:
Modi is saying what Sidhu said.

Terror has no religion.

Now go and fight your Modi instead: pic.twitter.com/821h5kTl5Y

— manav (@manavjivan) February 16, 2019
Well, while we completely feel the rage surging through Twitter demanding that a show and an entire channel be boycotted, is kinda unfair, as there is more to a channel than just the show and there is also more to look forward to in a show than just a character. Don't you guys agree too?