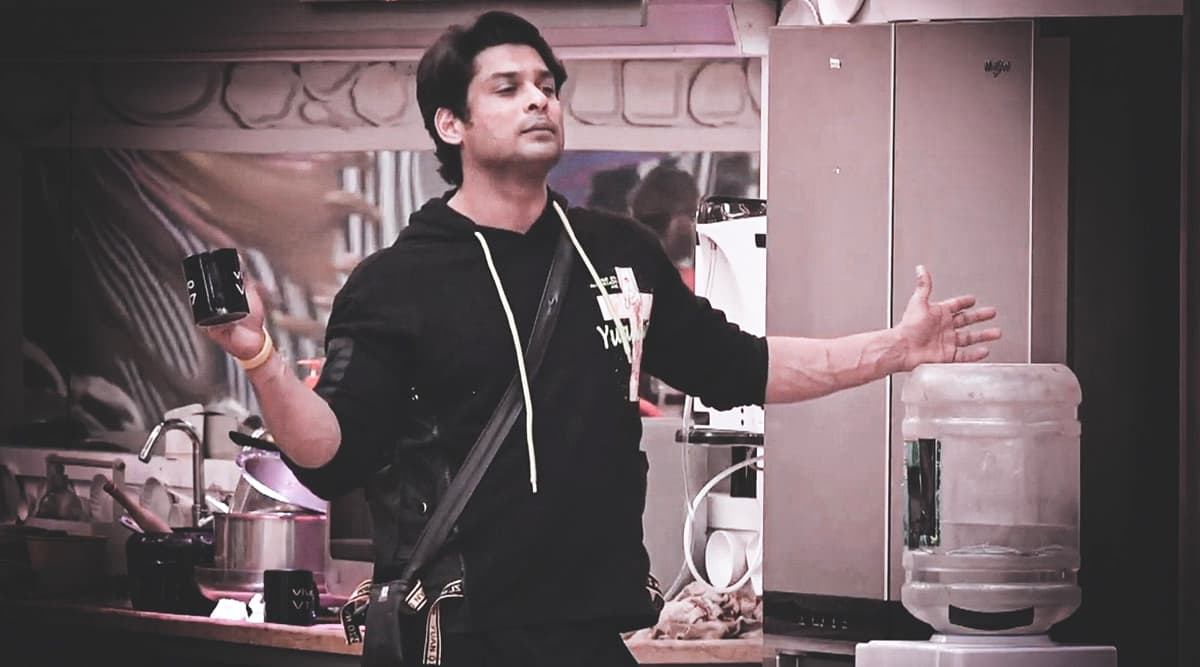 One of the potential winners of Bigg Boss 13, Sidharth Shukla's journey on the controversial reality show has been one bumpy ride. From getting engaged in abusive and violent fights with Asim Riaz to being disrespectful towards a few women inside the house, Shukla has gone through some bitter moments on the show. Having said that, he is also the one who has been the most logical contestant in any damn situation. In the last episode of Bigg Boss, we saw how Sid got pissed with Shehnaaz Gill and Asim for tagging Arti Singh his fixed deposit. According to Shukla, the term FD used for Arti was not in a good light. Bigg Boss 13: Fans Blame Salman Khan for Breaking Sidharth Shukla and Shehnaz Gill.
This particular situation led to the Dil Se Dil Tak actor getting super annoyed. While that's him struggling till the finale, his fans outside showed support for the actor by making #ManOfWordSid a top trend on Twitter. In no time, tweets in favour of Sidharth spread all over the micro-blogging site. In a nutshell, the finale is just a few days away and it seems like already have a winner, going by the trends. Check out a few fan tweets below. Bigg Boss 13: Shefali Jariwala's Husband Parag Tyagi Is 'Waiting Outside Desperately' for Asim Riaz After His 'Nalla' Remarks.
He's A Leader!
SidharthShukla though a LEADER of team,

1) Never asks Captaincy from BFFs.

2) Never interfere in bffs fights to steal footage

3) Never speak negatively abt Bffs in camera

4) Never misguide his bffs

He is; #ManOfWordSid

— CA Rakesh ❤🇮🇳 ❤ (@albelaindian) January 25, 2020
Most Trending Contestant!
#SidharthShukla is the Most TRENDED BB contestant ever!@sidharth_shukla, You have earned immense love and respect from millions of ppl across the globe and we will support u always!

Proud to be a Sidharth Shukla fan!♡#ManOfWordSid

— ᏕᏂᏬᏰᏂᗩᎷˢᶦᵈʰᵉᵃʳᵗ ❤️ (@Shu6ham_) January 25, 2020
Umm, Okay!
follow one rule in his life

If you gave him something

He will gave you back with interest

May it's Good Or Bad

Be Good with him

He will be Best for you

Be bad with him

Huh He don't give a damn@SidShukla_1 @Siddians@OfficialSidFC#ManOfWordSid#SidharthShukla pic.twitter.com/2QOYTKdbZn

— 💕सु‍‍‍‌‌‌KIRTI 💕SIDHEART💕 (@IkAafat) January 25, 2020
Even Vindu Dara Singh Joined The Bandwagon:
The only guy whose name didn't show up in task radh list is the one who plays with his heart real and fair like all SidHearts who say #ManOfWordSid

— Vindu Dara Singh (@RealVinduSingh) January 25, 2020
Passionate Shukla?
Can I ever have enough of #ManOfWordSid?Never has PASSION looked so alluring as it does on @sidharth_shukla.His passion in tasks,in his talks,for his food,in defending his friends,for his family,for everything that he does!He owns passion like noone ever has!Sid! noone else ever!

— SidNima 💞 (@SidHeartzzz) January 25, 2020
Throwback Time!
☠️ALERT☠️

Sexiest Man Alive!!!!!

Cutie dancing ❤️❤️#ManOfWordSid pic.twitter.com/5CalNihe8q

— ❤️🔥Sidharth's FanBoy🔥❤️ (@YashSikarwar10) January 25, 2020
Lone Wolf!
One man army.#ManOfWordSid pic.twitter.com/CkQ1aBqEfN

— Keshav Rajpoot (@Keshav9934) January 25, 2020
Well, we are impressed by looking at the fanfare Sidharth Shukla enjoys online. Just a mention about this man and the internet gets crazy. Meanwhile, in other news, tonight's Weekend Ka Vaar episode will see Sidharth and Asim again indulging in an argument in front of Salman Khan. The host will be seen getting pissed over their behaviour and will tell the two to leave the house. Stay tuned!