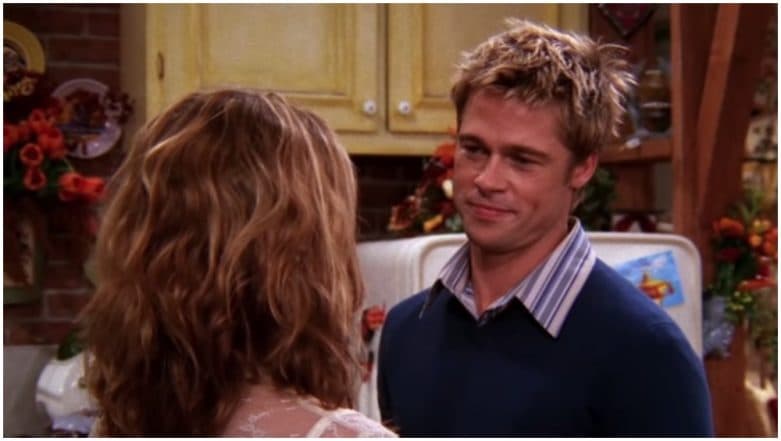 One of the most popular comedy shows of the 90s that continues to remain the most loved and entertaining show till date, FRIENDS, has a special place in our hearts. The TV show started in 1994 and concluded its last season in 2004. The six iconic characters Ross Geller, Rachel Green, Monica Geller, Chandler Bing, Joey Tribbiani, and Phoebe Buffay, have left an evergreen impression on us, and we just cannot stop loving them. Recently, in an interview, one of the makers of the hit TV show, Marta Kauffman, got candid about the regrets from the show. Game of Thrones: Dying Fan Gets Video Messages from Cast Members as Her Final Wish.
Marta revealed some of the Friends regrets in a recent interview with USA Today. She spoke particularly about the Thanksgiving episode from season 8, which featured Jennifer Aniston's then-husband and the handsome actor Brad Pitt. Brad played the character of Will Colbert, Ross' and Monica's college friend, who hated Rachel. During the episode, Will reveals many things about the college days, including the foundation of 'I hate Rachel' club. He also points to the nasty rumours about Rachel, which were started by Ross and Will.
The rumour spread around college was that Rachel was a hermaphrodite. "I might have not done the hermaphrodite stuff today if I had that to do over in the one with Brad Pitt," Marta confessed.
Marta also revealed that if she were to remake the show today, she would have handled the scenes between Chandler and his father differently. As Marta did not have knowledge of transgender people back then, she isn't sure if they used the "appropriate terms."  Game of Thrones: Pakistani Waiter Lands Lead Role in Ad after Going Viral for His Resemblance to Peter Dinklage's Tyrion Lannister.
Well, if it were to us, we would not change a thing about FRIENDS. The light-hearted funny comedy has kept us loving the show over the years and will continue to do so.