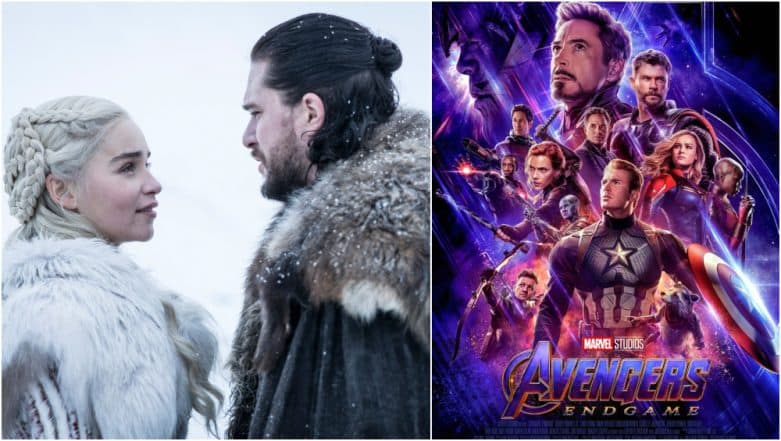 As the release of the final season of Game of Thrones is approaching near, fans have been trying to get as much information on the same as possible. With several rumours about the series hitting the news daily, HBO has now decided to confirm a few things and that includes the running time of the episodes in the finale. Season 8 is all set to have six episodes and now we have found out that the third episode is all set to be the longest one. What's even more interesting is that this episode will be releasing at the same time as Marvel's Avengers: Endgame will be in its opening weekend. While the film releases on April 26, the third episode of the series will be airing on April 28. Looks like viewers are going to have a fun time getting high on their favorites. Game Of Thrones Season 8: 7 Badass Female Characters Who Deserve to be On The Iron Throne More Than Jon Snow.
According to HBO's announcement, the final season is scheduled to premiere on April 14. As per, E Online, the first episode will be 54-minute long. The second episode will be 58 minutes long whereas episode three, airing on April 28, will be an hour and 22 minutes. This is the longest episode of the season as the fourth episode is nearly, an hour and 18 minutes long. Among the final two episodes of the finale, episode five, which will release on May 12, is set to have a run-time of an hour and 20 minutes long. The finale too will also be an hour and 20 minutes long. Game of Thrones Season 8: From Jon Snow To Daenerys Targaryen All Surviving Main Players And Where We Saw Them Last - View Pics!
Watch the trailer of Game of Thrones Season 8:
This news has certainly sent all of the GoT fans in a tizzy considering what important events could the third episode be packed with for it to be so long. Should we expect some big character deaths? Should we expect the Night King being Bran theory to come true? Well, there's no other option but to wait and watch. Also with the episode clashing with Avengers: Endgame weekend, we may just have to book the film's earlier show in advance so as to not miss GoT's big reveal too.