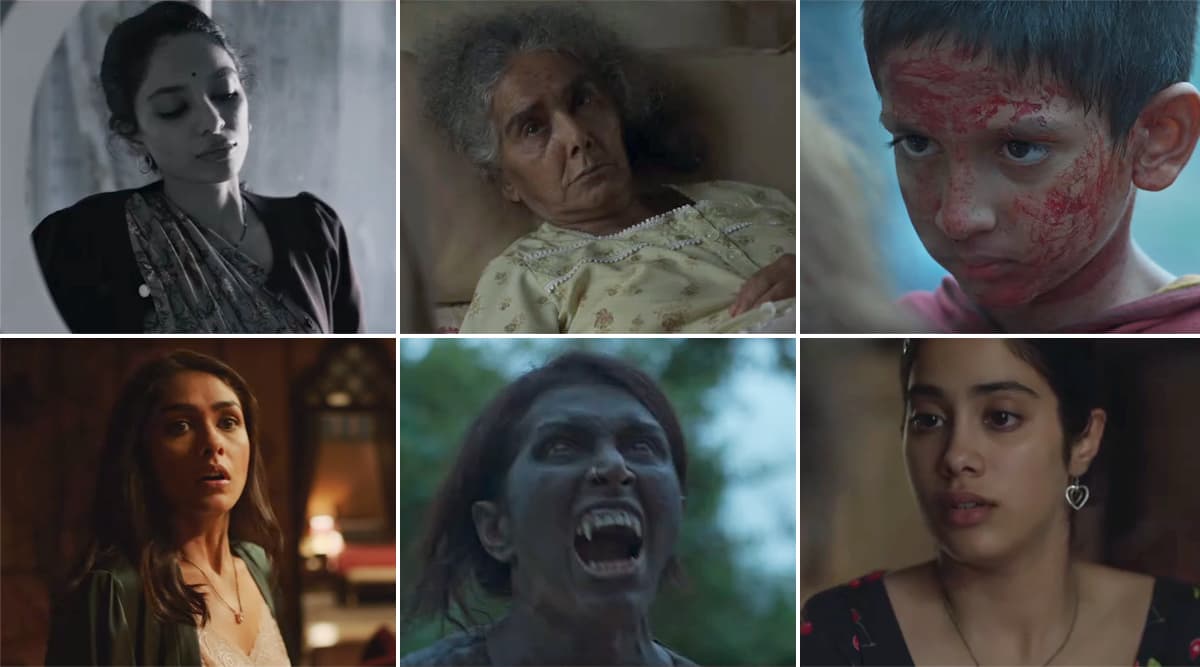 Ever since the announcement of the new horror anthology, Ghost Stories was made by Karan Johar, we haven't been able to keep calm. The trailer is now here and all we can say is get ready to be spooked like never before. The anthology stars a variety of stars including the likes of Janhvi Kapoor, Avinash Tiwary, Mrunal Thakur, Sobhita Dhulipala among others. The horror anthology like Lust Stories will be directed by Karan Johar, Zoya Akhtar, Anurag Kashyap and Dibakar Banerjee. Ghost Stories marks the digital debut of Janhvi Kapoor and it certainly looks amazing.  Ghost Stories: Karan Johar, Anurag Kashyap, Zoya Akhtar, Dibakar Banerjee's Horror Film to Stream on Netflix from January 1, 2020.
The trailer gives us a glimpse of the four stories which will have different plots and while the promo starts off with a beautiful marriage scene, what comes later is certainly haunting. Janhvi stars in Zoya Akhtar's story while Mrunal and Avinash are a part of Karan Johar's story. Sobhita Dhulipala stars in Anurag Kashyap's tale which certainly looks like one of the creepiest ones with dolls and Dhulipala, a pregnant woman who is seen feeding food to one of the dolls in the promo. Dibakar's story meanwhile, revolves around a child protagonist.
Check Out the Trailer of Ghost Stories Here:
After the success of Lust Stories, it looks like this horror anthology too will receive a lot of love from the audiences. The trailer does look like each of these stories are going to force us to keep one eye shut and watch them with a squint considering all the scary stuff they promise. Lucky for those who are scared of horror, this won't be releasing in theatres but will be released on Netflix. So, hold onto your loved one's hand when you watch this! Ghost Stories will stream on Netflix on January 1, 2020.