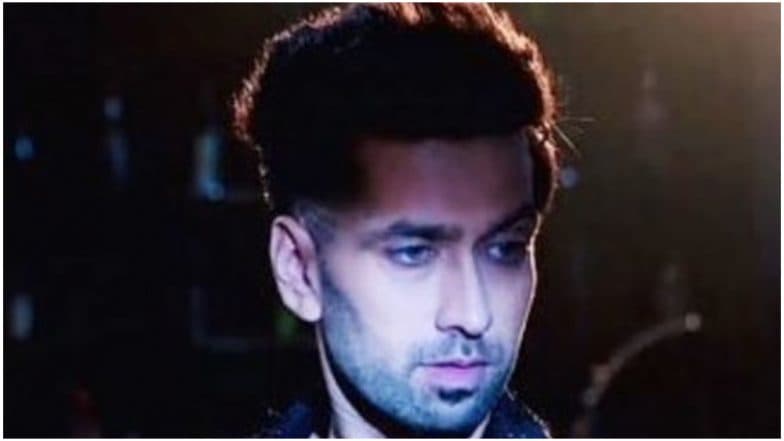 Today's episode of Ishqbaaz starts with SSO (Nakul Mehta) telling Avi and Khanna to announce in the press that he is getting married tomorrow. Shivani, Radhika and all are happy and hug SSO. Varun thinks that his plan has worked and he feels happy. Varun thinks that he should propose the name of Mannat to SSO so that he can proceed with his planning. Suddenly Sonia Bakshi comes and tells everyone hello, she comes and hugs Varun. SSO tells everyone that he is going to marry Sonia. Varun is shocked hearing this.
Varun tells them to take Sonia with them and get her ready for the marriage. Varun asks SSO whether he will really marry Sonia, SSO says yes, and that he has spoken to her about fake marriage, she is happy, and have signed the contract and promised her two films and few endorsements, Varun says that he should not take any tension and that he will take care of all. SSO goes from there. Varun thinks that he has to replace Mannat in place of Sonia. Varun gets an idea.
Varun calls Mannat and tells her to come to Oberoi Mansion where SSO is getting married and that he will say what she has to do and how to do she has to decide. Mannat thinks what he wants her to do. Mannat says SSO is going to marry and that she has to do it for Munni's sake. She goes and sees the security check happening at Oberoi mansion. Mannat says she doesn't know what does he want me to do, and thinks she should call Khanna and ask him to make her talk to SOS. She gets caught by Varun's aide.
He gives her a Bluetooth device and says you will be connected to us, take this inside and wait for Sir's call. Mannat asks how will she get in, security is tight. He says to take a veil, hide your face and get in. She does so. The guard stops her and says you are the henna artist called by Sonia madam. He asks Mannat to hide the things. He lets her in and signs to Varun.
Everyone is upset over the arrangements. SSO asks Khanna to do the arrangements. He says things aren't bad, our thinking is bad, joy and positivity comes from within, now look at me, joy is always around us, there comes the light and here comes the joy. They smile and go (Jaanejaan track is played in the background) He sees Mannat going and stops her. He asks who are you. He is about to lift her veil. Varun stops him and says she is the henna artist. He sends Mannat to Sonia's room. Sonya sees Mannat and taunts her.
Varun asks Mannat to do what's told to her if she wants to save Munni. He says you have to inject the liquid in Sonia's food and then feed her the food if you don't do this, you know the consequences. Sonya asks her to get the juice. Mannat tries to inject the drugs. SSO comes and asks what is she doing. Mannat drops the glass. Sonia asks her to clean it up fast. SSO thinks she is wearing similar bands as that girl Mannat, why is he thinking about her. He steps on the syringe and stops. He picks it and asks why did she have this syringe. Mannat thinks SSO will know if she speaks. He says maybe you use it to add color in mehendi, don't use this, it's spoiled. He asks Sonia is she ready. Sonia says she had always been. He asks her to come downstairs and throws the syringe.
Varun asks SSO are you fine. SSO says that he is cheating his family, he feels like a fraud and thinks if he is making any mistake. PN comes. Seeing PN SSO says he is very happy seeing her. PN says she could fight death to see this day, and that she has fulfilled her Mannat. He smiles and asks Radhika to get Sonia ready for mehendi. Varun says Sonia is here, it means Mannat didn't do his work. Mannat says she made a mistake, and that she dropped the syringe. Varun threatens her.
She says give me another chance. He says fine, you have two syringes and one chance, you have to do this, else you know what will happen. Mannat thinks she must find a way and inform SSO about the big ploy against him, even the security guard is involved with him. Sonia stops Mannat and says she knows that they add chemicals to make the mehendi color dark, she will apply mehendi to her hand for a patch test first. PN says its shagun mehendi of SSO's name, how can anyone else apply it. Sonia asks SSO to explain, she can't take any risk.
SSO says it doesn't matter. He asks Mannat to apply the mehendi to her hand. Sonia asks Mannat to write SSO's name. She says she wants to see how his name design looks. Mannat thinks how can she do this. PN also says how can she write SSO's name in someone else's hand. SSO says it's just a trial, it doesn't matter. PN says every rasam has a meaning. Shivani asks how can you be fine with it. SSO says it's not a big deal, many girls in my films had my name written by mehendi, does it matter. Sonia says yes, she had also someone's name written in her music video. She asks Mannat to do it fast. Mannat cries and writes SSO's name on her hand. ( Tere naam track is played in the background) Sonia says SSO, this mehendi is smelly, can she get a tattoo instead. SSO says do as you please, and says he will be back. Mannat sees his name and cries. She thinks it's not a big deal as they have said it.
In the precap, Mannat stops SSO and offers him a drink suddenly Varun comes, she drops the drink and goes. Mannat drops her bag and the syringe fall outs.