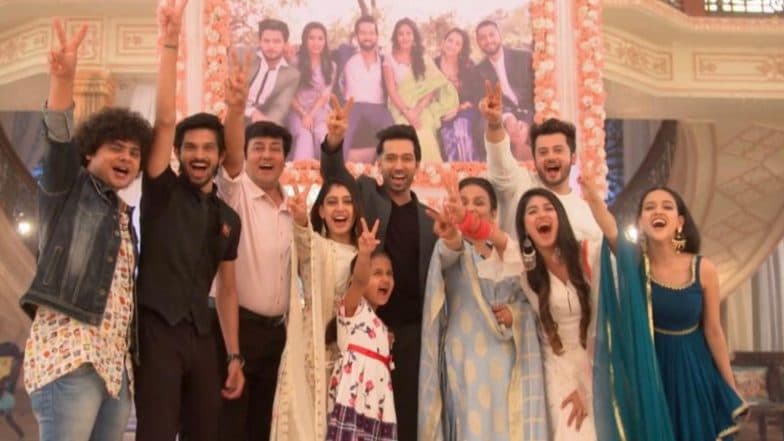 Today's episode of Ishqbaaz starts with SSO (Nakuul Mehta) asking about the alarm sound of his watch, Sahil says that his watch is not working properly and it rings anytime and goes from there.  SSO flashbacks about what happened and sees the correct picture of exactly what happened the day when his father was killed. SSO comes to know that Sahil was the one who has killed his father. There Sahil is shocked as his mobile is blocked and he cannot make any transactions. He gets to know that SSO has come to know his truth. There SSO is searching for Mannat (Niti Taylor). But Sahil takes her hostage and asks SSO to sign the property papers and make it in his name or else he will kill Mannat. Ishqbaaz March 14, 2019 Written Update Full Episode: Shivaansh Finds Out That It's Not Mannat's Father, but Sahil Who Killed Shivaay and Anika!
Sahil reveals everything about how he killed Shivaay. Sahil says that if he did not do as he says then he will blow the whole house as he has placed a bomb inside the house. SSO signs the papers but tears it, Sahil gets irritated. SSO asks why did he do this, as his father had given him shelter in this house. Sahil narrates everything as to why he hated Shivaay as he was always humiliated.
SSO takes the gun and points towards Sahil and says that he will not leave him as he was the main accused of everything. Just then the police and everyone come, the police thanks SSO as he helped them in finding the real killer of his father. The police take Sahil under their custody and take him. SSO says sorry to P.K. and asks why he did not tell the truth, P.K. tells to save his daughter he did this all. Ishqbaaz: Watch 7 Much-Loved 'Mansh' Moments before Nakuul Mehta and Niti Taylor's Show Goes off Air
Mannat tells P.K. we should go now but SSO stops her and says sorry for whatever happened.  PN and all request her not to go and forgive SSO. SSO tells Mannat to give him half an hour so that he can prove to her that he loves her. Khanna brings Mannat into a room and goes from there (Janey Jaa Janey Jaa track is played in the background). SSO tells that he loves her very much just like the four seasons and that without her all seasons are the same. SSO tells her that she is his Manant and gets emotional. SSO brings a ring, goes down on one knee and puts the ring on Mannat's finger, and tells her that he loves her. Hearing this, Mannat is happy. They both hug each other.
Mannat tells about how she felt when she used to see him and that was all her love for him. SSO kisses Mannat's forehead and they get intimate with each other. All are happy to see them together and click a family picture. SSO says he and Mannat will be real Ishqbaaz.