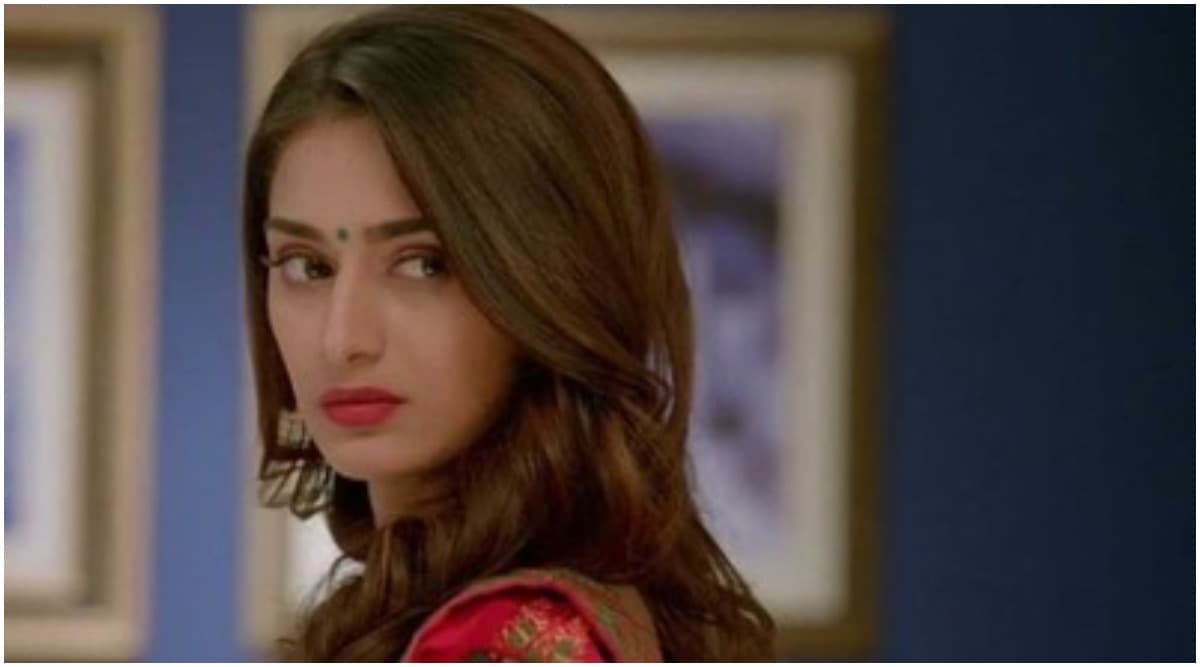 In yesterday's episode of Kasautii Zindagii Kay 2 Sonalika aka Komolika is frustrated when she sees Anurag close to Prerna. Shivani and Prerna sneak into Ronit's house to get some clue. In tonight's episode, we see Anurag (Parth Samthaan) calls Prerna (Erica Fernandes) and enquires about her health. Prerna asks him why is he so concerned about her. Anurag says she is special to him. Prerna smiles and disconnects the phone. Anupam tries to mention Ronit's name in front of Anurag to check if he still remembers their names. Anurag says he recollects the name but is confused. Kasautii Zindagii Kay 2 October 25, 2019 Written Update Full Episode: Komolika Cooks up a Fake Story of Her Marriage with Anurag.
Mohini asks Sonalika (Aamna Sharif) if she is upset. But she tries to hide the truth from Mohini and tells her everything is okay. Nivedita tells Sonalika that her designer friend is visiting them and that she could seek her help to revamp her room.  Prerna tries calling Anurag as she wanted to inform him that she won't be able to attend work. Anurag's phone is lying on the table where Mohini and the family are sitting. Tapur see Anurag's phone ringing and instead of disconnecting, she accepts the call and keep it aside. Sonalika tells Nivedita that she cannot meet her designer friend today as she has to go out. But Nivedita insists because her friend will be travelling abroad the next day.
Prerna overhears their conversation and informs this to Shivani. Prerna says if Sonalika is the real Komolika then she will definitely go to attend Ronit's engagement and they will catch her red-handed. Ronit's engagement function starts. Ronit tells his in-laws that his cousin is going to come as he does not have any other family.
In the Basu house, Sonalika is restless as she is not able to leave for Ronit's engagement. Sonalika makes a plan and mixes sleeping pills in water and gives it to Nivedita. Mohini sees that Nivedita is not feeling well and gets tensed. Sonalika tells Nivedita to take rest and she will go and meet the interior designer and leaves.
Meanwhile, Prerna and Shivani come outside Ronit's house. Prerna and Shivani enter the house disguised as performers. They then keep a close watch on Ronit. Prerna goes looking for Komolika. Ronit takes the pandit to a room. Just then Sonalika comes to the function. Ronit asks Sonalika to come inside the room. Prerna follows them. On the other side, Shivani goes inside the room and learns that Sonalika is Komolika.
Ronit and Sonalika leave the room after the rituals.  Shivani gets locked in the room. On hearing some noise Ronit opens the door and is shocked to see Shivani there. He asks her what is she up to. Prerna is tensed as she is not able to find Shivani and thinks she is in trouble. Shivani pretends like she came to meet Ronit because she has realized her feelings for him. She asks him to cancel the engagement. Shivani then meets Prerna and reveals about Sonalika's truth. In the precap, Prerna slaps Komolika and tells her, she knows the truth. Prerna tries to explain it to Anurag.