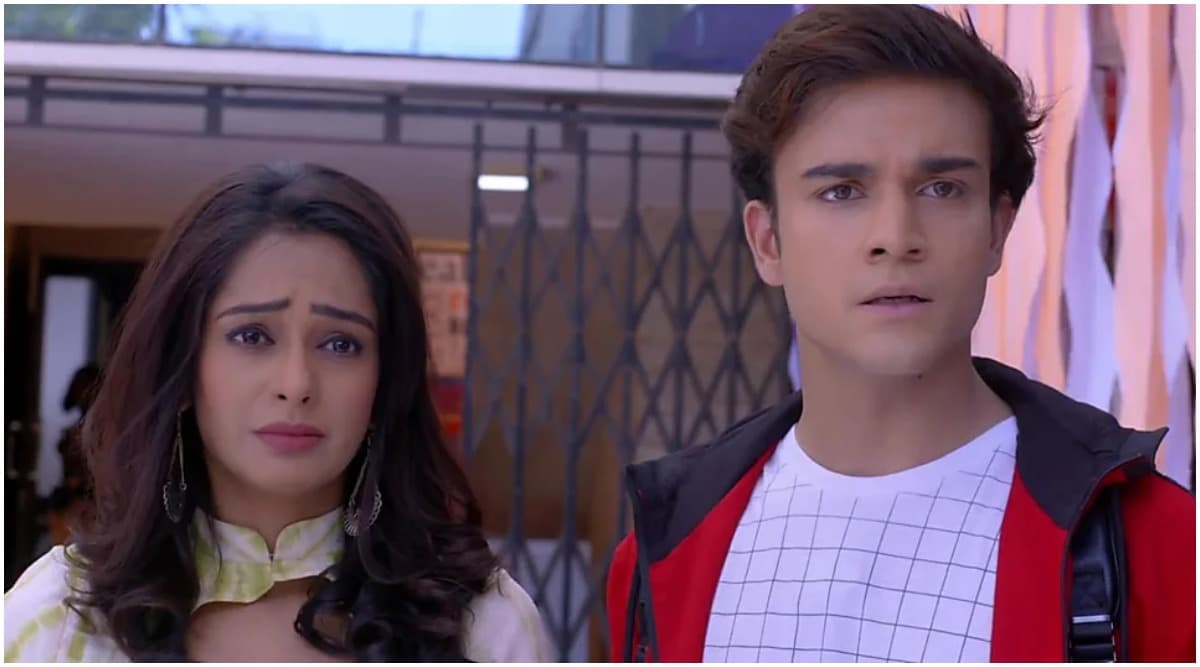 In yesterday's episode of Kumkum Bhagya, Sanju covers his face with a black mask posing as the gang leader. He tells everyone to not kill or even harm Prachi in any way. Rhea calls up Sanju and asks him about Prachi. She says that Sanju shouldn't have kidnapped Prachi just to get married to her. Sanju liked Rhea's plan and decides to release Prachi only after getting married to her. Ranbir looks for clues himself and finds Prachi's bag on the road. He then follows the way he thinks she went and reaches the kidnapper's den. Before Ranbir reaches her, Prachi has already left but finds Ranbir's car there. Kumkum Bhagya 12 December 2019 Written Update Full Episode: Ranbir Reaches the Goons' Den in Search of Prachi Who Escapes Before His Arrival.
In tonight's episode, we see  Prachi decide to go back and save Ranbir if he is caught by the kidnappers. Ranbir tries to run away from the kidnappers but they end up catching him and tying him up to the chair. When Abhi (Shabir Ahluwalia) goes to Sarita's house, he finds out she is at the police station too. Abhi takes Shahana along with him to the police station where Prachi's mother went.
Pragya (Sriti Jha) and Sarita are at the police station where they see footage of Prachi running from someone. However, the rest of the footage is not with the police yet. They decide to wait for the footage to track Prachi, but Pragya and Sarita decide to leave immediately. Abhi and Shahana reaches just after Pragya leaves. Abhi asks the policemen to speed up the process and find out where Prachi is.
Rhea goes to Sanju's house and finds his friend there. She asks Sanju's friend to tell her where Sanju is, or she will get him arrested. Sanju's friend tells Rhea where exactly, Sanju went. The kidnappers find out Prachi has escaped. Prachi goes to the spot where Ranbir is kidnapped and asks him to apologize if he wants her help. Ranbir argues with Prachi but then apologizes and they escape.
Ranbir and Prachi are escaping in his car while the kidnappers follow them in their car. While escaping Prachi and Ranbir don't realize they are going back to the same godown. The kidnappers realize Ranbir and Prachi's mistake and go back to the godown. Prachi and Ranbir are happy to escape but end up falling in the kidnapper's trap
In the precap, Pragya comes inside the police station to take her phone which she had left. Pragya does not see Abhi who is talking with the Inspector.