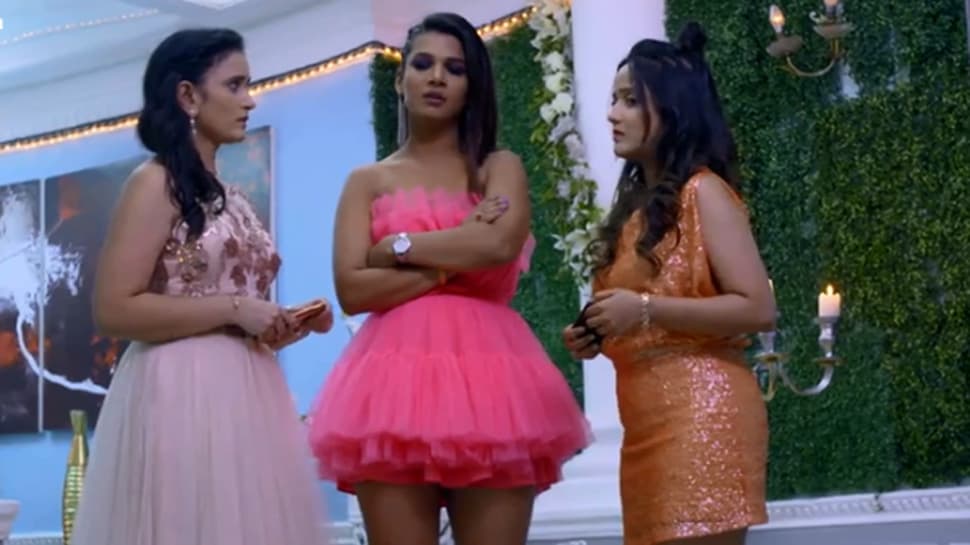 In yesterday's episode of Kumkum Bhagya, we saw Rhea calls Abhi back home immediately. Abhi agrees to return only if Rhea decides to go back with him to Pragya's house. Abhi leaves the house to pick up Rhea and bring her to meet Pragya. When Abhi goes out, Pragya also decides to go to the Mehra Mansion and return before Abhi comes back. Purab goes to meet Disha when he gets a call from Aliya. She understands he is in Disha's house and goes to check for herself. Priyanka is spying on Shahana and Sarita who are waiting for Rishi to pick him up. Kumkum Bhagya November 5, 2019, Written Update Full Episode: Abhi Wants Rhea to Meet Pragya and Know Her Better.
Tonight's episode starts with  Pragya (Sriti Jha) gets a cab and goes to Abhi's(Shabir Ahluwalia) house to pick up Prachi. She tells Madhu that she has a feeling something bad is about to happen. Prachi and Ranbir bump into each other at the party. Prachi tries to apologize to Ranbir but he refuses to talk to her. Later, Prachi goes back to talk to Ranbir and asks him what's wrong. Ranbir says Prachi spoke too rudely to him and he doesn't want to talk to her anymore. He asks Prachi to go back to Sanju.
On the other side, Rhea calls Priyanka because the plan is about to start. Rhea sends Sanju to be with Prachi after Ranbir leaves her. Meanwhile, Purab is still in Disha's house when Aaliya reaches and finds his car there. Abhi is driving back home and sees Aaliya in her car looking at Purab's car outside Disha's building. He calls up Aaliya saying he and Purab had both come to Disha's house for some work. He asks Aaliya to talk to the big financer who was going to be at the Diwali party.
Meanwhile, Prachi doesn't want to drink the orange drink but then mixes it with another drink. Ranbir ends up taking the actual drink with drugs in it. Rhea sends Dimpy and gets the glass back. She takes the waiter to the kitchen and sends him with two drinks that have the drug in them. She says she doesn't want to take a chance of the plan failing.
On the other side, Purab goes to Disha's kitchen where she is trying to avoid him. He keeps asking her about Hritik and what is her relationship with him. Purab says he knows Disha and Hritik are not in a relationship, but Disha says that Purab is wrong.