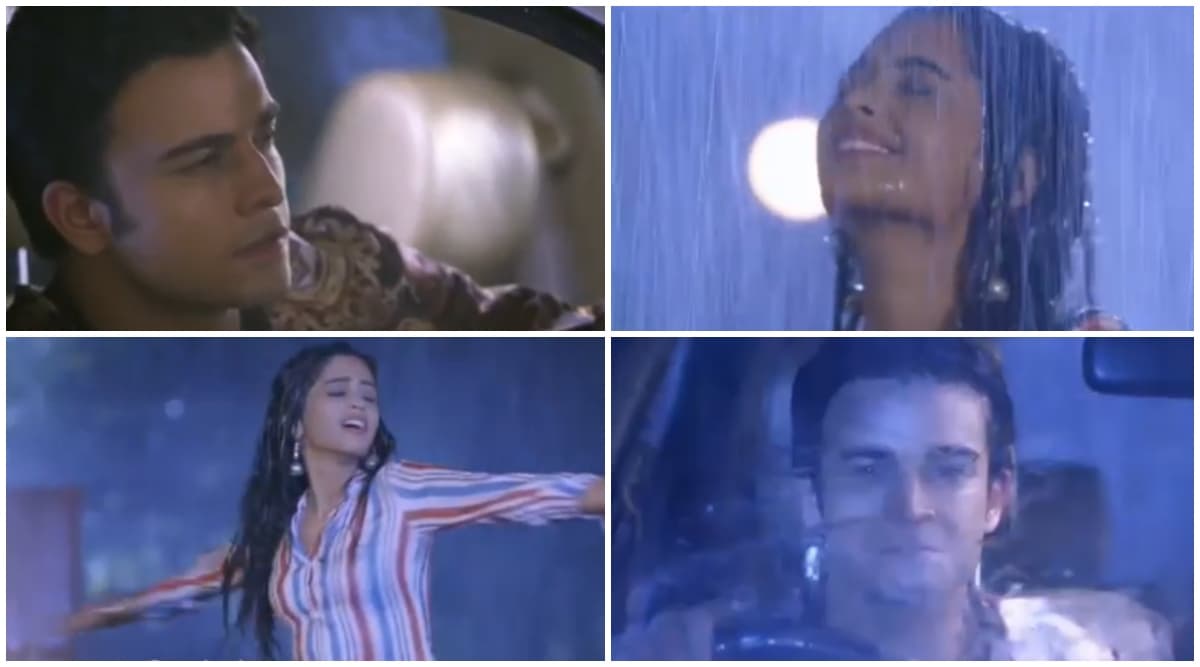 In yesterday's episode of Kumkum Bhagya, we saw Prachi walking down the road when some men start following her. Ranbir shows up in time and sends the men away. Prachi thanks him for being a non-violent person. When the men following Prachi earlier return, Ranbir blindfolds Prachi and makes her believe she beat up the men when in fact he was beating them up. Ranbir drops Prachi home and forgets he left his wallet with her. He finds Prachi getting wet in the rain and gets back his wallet from her. Tonight's episode starts with Ranbir getting out of his car and deciding to get wet in the rain like Prachi did. He enjoys it and Rhea sees Ranbir getting wet in the rain and goes to him with an umbrella. Ranbir tries to make Rhea enjoy the rain too but goes in when Rhea calls him in. Kumkum Bhagya September 16, 2019 Written Update Full Episode: Ranbir Saves Prachi From Goons and Is Mesmerised Watching Her Enjoy The Rains!
At Pragya's(Sriti Jha) house, Shahana complains that everyone is paying more attention to Rishi. She thinks Prachi and Ranbir had a fight because Prachi is not listening to Shahana complaining. Ranbir is being forced to take hot steam to not catch a cold. Ranbir escapes and finds Abhi (Shabir Ahluwalia) eating ice-cream while hiding. Ranbir joins him and starts sneezing as he eats the ice-cream. He tells Abhi that he was getting wet in the rain. Abhi sees this as a sign that Ranbir is in love and asks the name of the girl he is in love with. Ranbir is about to say Rhea's name but he thinks of Prachi too. Abhi tells Ranbir to choose the girl who reminds him of the rain.
On the other hand, Shahana asks Prachi what is wrong. Prachi says she thinks she is a strong woman. She tells Shahana how she beat up 3 guys without even looking. Purab brings Priyanka home and makes her meet Rhea and Abhi. Rhea gets excited to have Priyanka in her room. Abhi feels if Rhea's elder twin was there she would be like Priyanka.