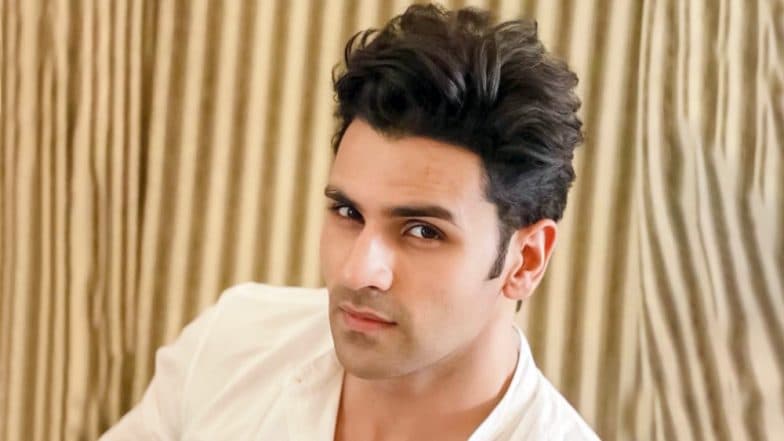 Divyanka Tripathi's husband and Qayamat Ki Raat actor Vivek Dahiya,  who ventured into the entertainment industry with a negative character in Veera and been a part of several TV shows, rose to fame post his marriage with the popular actress of the small screen Divyanka Tripathi. The actor, who is now a well known name, has faced a lot of struggles in the initial years and recently, in a candid interaction with Times of India, the actor revealed a shocking casting couch experience. Yes, while opening up about his struggling days in the initial years, the actor explains how from being an outsider, he made it big in the television world without a godfather. Talking with TimesofIndia.com, Vivek said, "This prevails everywhere but then it's up to you. I just chose to ignore it all and move on with my principles." Qayamat Ki Raat Actor Vivek Dahiya Joins Ayushmann Khuranna to Endorse Voter Literacy in Chandigarh Ahead of the Lok Sabha Polls
He then revealed, "So when you enter the glam world, you are given a list of coordinators to meet. Then they call you in person and accordingly projects are pitched based on your personality. One of the coordinators called me to the office and told me that it would be difficult for me to sustain in the industry as I had no godfather and nepotism was at its peak. He told me that it would be difficult to survive. So, he initially suggested I should rather pay money to people to get myself a full-fledged role in a show. I have studied business and I know it works. I did not buy any of his words as I knew had it been true, a lot of people would have paid in lakhs and got themselves a lead role so easily."
Vivek further added, "When I refused to oblige to the monetary way out, he suggested me of the next alternative that was the casting couch where I would have to please people in a certain way. I simply asked him if there were any other better way out rather than these shady things. He told me, "tumhare joote ghiss jayenge lekin tumhe kaam nahi milega. Kuch nahi hoga." On the professional front, Vivek Dahiya is happy with the way his career in television has been shaping up. The actor, who was seen in the show Qayamat Ki Raat, received a warm response for the same. The show fared exceptionally well on the TRP charts. Watch this space for further updates.his space for further updates.