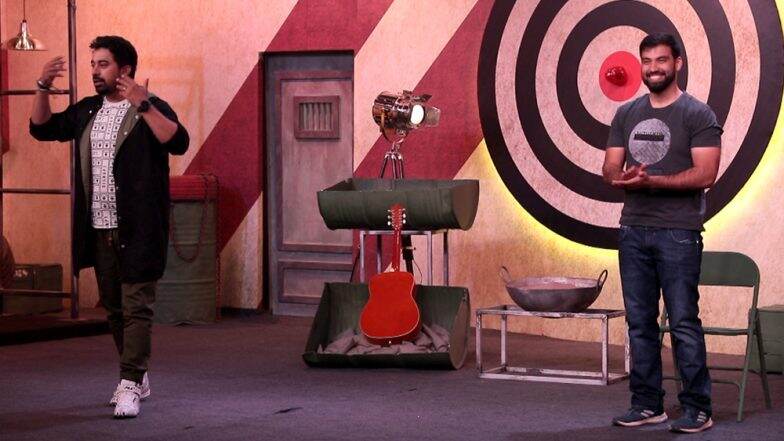 The 16th season of MTV Roadies is going to be all about 'Real Heroes'. This season of the show will welcome all those who have done heroic deeds for themselves and crossed all hurdles or those who have strived and taken a step towards the betterment of the society. From amongst the many that came on the show and narrated their tales of contributions towards the society, stood out Milind Chandwani from Hyderabad. And after hearing of his share of good deeds to the society, not only did the gang leaders give him a standing ovation and salute, but you too will. Roadies Real Heroes 2019: Here's the First Glimpse of Auditions and Hey, There's a Surprise in Store for You Folks; Watch Video.
Milind Chandwani, born in a middle class family hails from the city of pearls, Hyderabad. He has an engineering degree in Computer science and has also been selected for an MBA in various IIMs. During his fellowship, he started his own NGO - Camp Diaries, and was also a Principal in a school in Pune. Currently working on the Women Safety project and Camp Diaries in Hyderabad, Milind has become a superhero at such an early age and added many feathers to his cap. He has been a TEDx speaker on 'Teaching India' and 'Finding your passion' in 2017. He was also lauded by Milaap as 'Saviour of Women and Children'. MTV Roadies Fame Raghu Ram Marries Girlfriend Natalie Di Luccio In a Beautiful Ceremony in Goa; View Pics
Excited to be a part of Roadies Real Heroes, Milind said, "I've always been curious about the concept of Roadies as it allows you to be multi-dimensional and understand your strengths. I'm privileged to be a part of Roadies Real Heroes and the theme of this season is something I completely relate to and feel proud about. I hope to do good on the show and keep up with the audience's expectations. My mantra will also be to encourage people to stand out of the crowd with your good deeds that will make a powerful impact in the country. Looking forward to an exciting journey ahead."
Watch Milind's video below:
The longest running adventure reality show on Indian television, Roadies is all set to hit the small screens with its sixteenth edition, Roadies Real Heroes and Roadies alumni Rannvijay Singha will be back as the host and ring master, with Neha Dhupia, Prince Narula, Nikhil Chinapa and Raftaar as the gang leaders/frontrunners for their teams and lead the gangs of the 16th season. All set to spruce up the fight is a legendary sportsman and former Indian hockey captain Sandeep Singh, who will be making his television debut with Roadies Real Heroes.