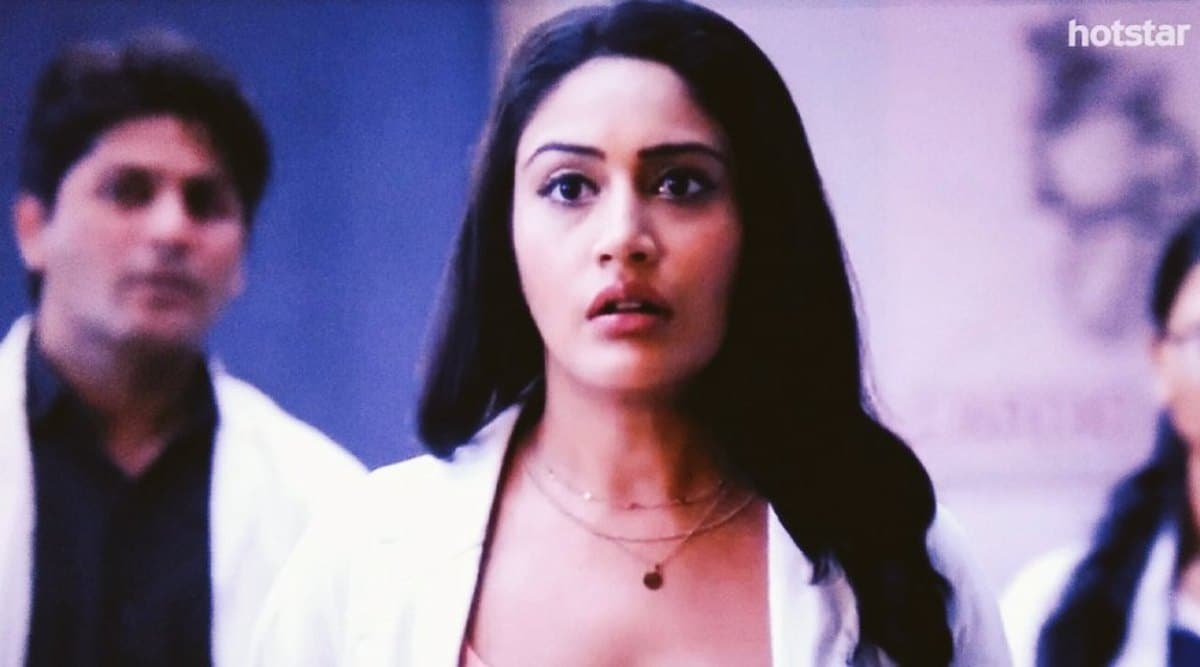 In the last episode of Sanjivani 2, we saw Ishaani decides to prove Sid's innocence while Rahil helps her find the truth. Later Ishaani realizes a shocking fact after motivating Sid for his meeting. Tonight's episode starts with Rahil asking Ishaani (Surbhi Chandna) why will Asha try to destroy Sid's (Namit Khanna) life? Ishaani says she might be wrong. Ishaani feels she could not do anything to save Sid and wonders who might want to destroy him. On the other hand, Sid is waiting for the board meeting. Sid's uncle and mother pray for hi welfare and when Asha overhears them, she plots for a plan so that Sid's uncle goes out of the house alone. Sanjivani 2 November 13, 2019 Written Update Full Episode: Asha Tried to Sedate Sid Ahead of the Critical Surgery and Join Hands With Vardhan
Meanwhile, in Sanjivani, Shashank (Mohnish Bahl) comes for the meeting, Sid waits outside the meeting room for the hearing. Later Vardhan (Ronit Roy) comes near Sid and tells him not to worry as all will be good and smiles and goes inside the room. Ishaani comes to console Sid and encourages him not to get disheartened and wishes him luck and tells him to go in with full hope. Meanwhile, the meeting starts and Vardhan calls Sid to come inside. Anjali goes out to see where is Sid but finds out that he is not there.
On the other hand, Sid searches for an auto to reach home as Asha had called him and informed about his Guddu uncle missing. Meanwhile, Ishaani and Rahil search for Sid, just then a doctor tells that he saw Sid going out of the hospital. Anjali (Sayantani Ghosh) comes and informs the panel about this. Sanjivani 2 November 8, 2019 Written Update Full Episode: Sid and Ishaani Struggle With their Feelings for Each Other
Later, Ishaani gets disturbed as to why Sid left as it was an important meeting for him. Anjali comes and tells Ishaani to contact Sid and bring him. Ishaani thinks something might have happened otherwise he would have never gone without informing. Meanwhile, in the meeting everyone waits for Sid, Vardhan tries to poison the minds of the panel members so that they get irritated and punish Sid, while Juhi (Gurdeep Kohli) and Anjali try to defend him. Later the panel members say they will have to leave as it is no use waiting for him.
Meanwhile, Sid reaches the market to search for his uncle and Asha is happy that her plan worked out and Sid came leaving his meeting. Later, Rahil comes and tells Ishaani about Sid's Guddu uncle gone missing. When Ishaani sees all the panel members leaving the hospital she locks them inside the room with the help of Rahil and other doctors and requests them to wait till Sid comes. Sanjivani 2 November 5, 2019 Written Update Full Episode: Ishaani Comes to Know the Truth Behind Sid's Action
On the other hand, Sid sees his uncle and goes close to him when suddenly a van comes and is about to dash his uncle. Ishaani comes and pushes him aside and saves him. Asha sees them and gets enraged. Sid is happy to see Guddu uncle unhurt and hugs him and Ishaani.
In the next episode, the panel members in the meeting cast their votes on whether to keep Sid in the hospital or terminate him.