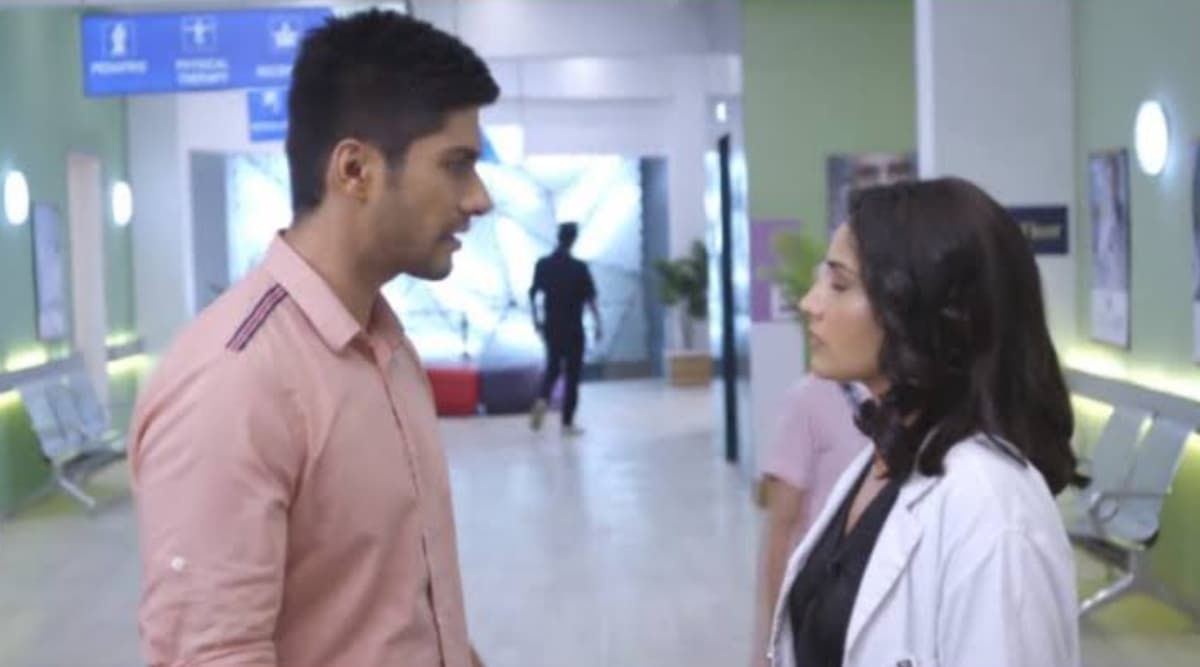 In yesterday's episode of Sanjivani 2, we saw Juhi in shock after overhearing Shashank and nurse Filo's conversation. Later, Sid is blown away by Ishani's naughty surprise. Tonight's episode starts with Sid (Namit Khanna) holding Ishani (Surbhi Chandna) close and getting mesmerized by her beauty, but then he suddenly reminisces Malvika and leaves her. Later, Sid tells Ishani to look at her and asks if she really believes that by doing this, she will attract him. Sid berates Ishani and tells her to stop acting weird. Ishani gets emotional and says she did all this for him as she loves him. Sid gets enraged and tells her to stop following him everywhere and tells her that she should be ashamed of her behaviour. Sanjivani 2 October 23, 2019 Written Update Full Episode: Sid is Amazed by Ishani's Naughty Surprise While Juhi is Shocked on Hearing Shashank's Conversation With Nurse Filo
Later, Sid thinks he is sorry for his behavior as he had to hurt Ishani's feelings so that she stops following him and it will be good for her too eventually. Sid is disturbed and cries, when Rahil comes and asks for the reason, he berates him and tells him to leave him alone. Meanwhile, Ishani reminisces what all Sid told her and gets disturbed, she thinks if someone else would have said all these she would not have seen that person's face again but she is not feeling angry on Sid and just thinks that he is doing this purposely.
On the other hand, Rahil tells Sid to tell the truth but Sid tells him to go away and that he does not want to tell him anything, Sid says that whoever comes in his life they only get pain and that is why he does not want anyone to come close to him and leaves. Meanwhile, Rishab and Neil ask Ishani if this plan did not work then they will plot another plan but Ishani says she is not sure she wants this and says she wants a break now. But Rahil comes and tells her not to give up and try her best as Sid is in a lot of pain. Ishani asks Neil what the other plan is. Sanjivani 2 October 21, 2019 Written Update Full Episode:  Sid Gets Shocked on Hearing About Ishani's Accident
Ishani comes to meet Sid's mother and gets emotional. Sid's mother hugs her and tells Ishani that she needed that hug and asks her to come inside. Ishani is having a good time with Sid's mother and uncle and she tells Sid's mother that she wanted to talk with her but is not able to tell her anything as she is confused. Sid's mother assures her that everything will be fine and she should not lose courage, she encourages her to reach her destination. Ishani tells her that she talks like Dr Shanshank sometimes and that he too motivates people the same way as her. Meanwhile, Sid's uncle comes and tells that Sid was apologizing for his behaviour in his dreams last night, Ishani sees a ray of light and smiles and thinks she will try again and never lose hope.
In the next episode, Sid gets angry on seeing Ishani at his home and tries to hurt himself.