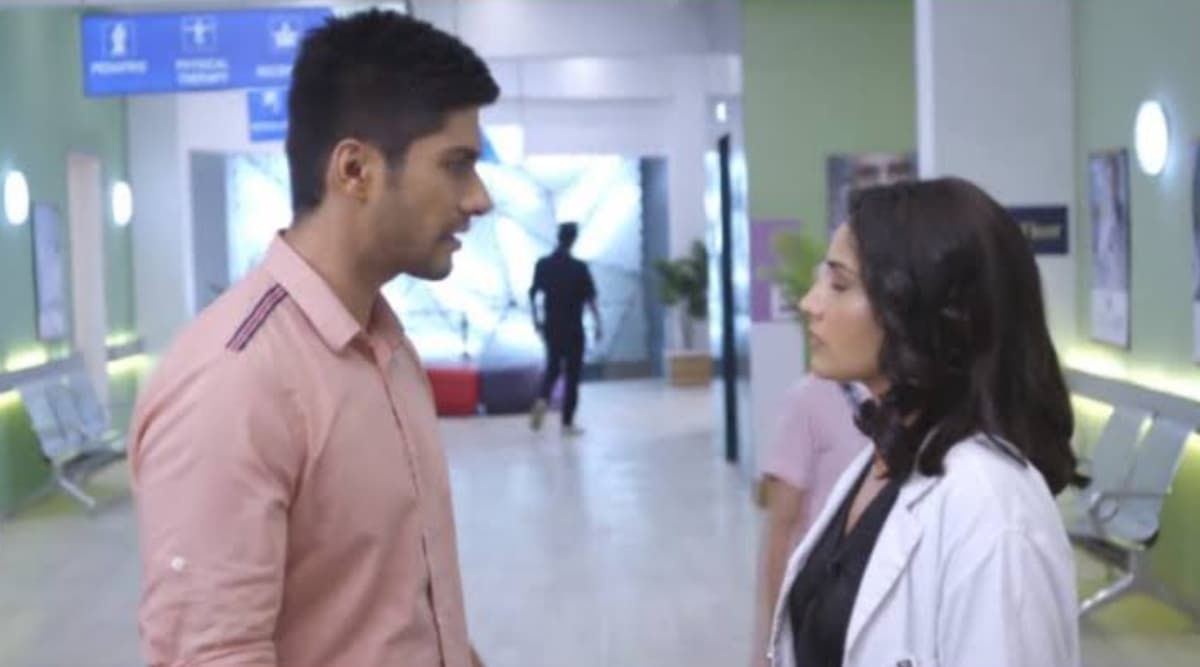 In the last episode of Sanjivani 2 we saw Vardhan is elated after the success of his plan against Shashank. While Sid decides to stay away from Ishaani. Vardhan resolves to execute his next move. Tonight's episode starts with Ishaani (Surbhi Chandna) requests Sid (Namit Khanna) to talk with her or else she will not go from there. Later, Sid's uncle comes and asks why he is not talking with Ishaani, Sid tells that he should eat his food and take some rest. Sid thinks when Ishaani sees lizards and rats outside she will leave immediately. Meanwhile, Ishaani waits for Sid and she knows that he will come out.
Next day morning at Sanjivani, Juhi (Gurdeep Kohli) admires Dr. Shashank (Mohnish Bahl) just then Vardhan (Ronit Roy) comes and notices her and taunts saying, when he sees them he feels something is going on between them and he feels it is cute, Shashank hears him and berates him and tells him to stay out of their personal matters. Vardhan apologies for his behavior and says that he will stop talking about them but what about the people around them.
Later, Sid sees Ishaani still sitting outside his house, Ishaani sees him and says why is he hiding from her and that she knows he is a good person but she is not understanding why is he behaving like this. Sid says he is bad person and he does not want to talk with her and see her face and orders her to leave. Meanwhile, Sid's uncle comes out and tells Ishaani that Sid was crying remembering someone, just then Sid comes and takes him inside and tells him not to talk with Ishaani. Sid's uncle tells him that she is his friend and he should talk with her, Sid says she is not his friend (tu hai mere rab hai tu hi meri duniya track plays in the background). Ishaani gets a call from Rahill who tells her to come immediately to the hospital as her patient is serious, she leaves from there.
Later, when Ishaani comes to Sanjivani, Rahiil tells her the patient is stable now, Ishaani comes to know that Sid has told Rahiil to do this all so that she will leave from his place, she gets enraged and tells Rahiil that she will never go near Sid if he wants it and tells him to pass on the message to Sid.
On the other side, Juhi comes to meet Shashank. They have a good time with each other talking and making fun of each other. Later, Juhi asks what he wanted to ask, Shashank says he is waiting for her answer. Juhi feels shy and says she does not have any answer for it and tells she is confused. Shashank says some answer when not told also means a lot.
Meanwhile, Sid comes to Sanjivani, Ishaani comes that way but ignores Sid and goes further, Sid is shocked by her reaction but thinks it is right thing now, just then a peon comes and tells that Ishaani has met with an accident. In the precap, Sid runs outside Sanjivani to save Ishaani when he hears about her accident.