Sony TV's Yeh Un Dinon Ki Baat Hai was one show that was a far cry from the typical daily soaps that we were treated to on television. Said to be based on the life story of the show's producers Shashi and Sumeet Mittal, the show had actors Randeep Rai and Ashi Singh in the lead roles as Sameer and Naina respectively and their pairing was received very well by the audience of all age groups. Yeh Un Dinon… went on air on September 5, 2017, and after a successful run of almost 3 years, the show is all set to go off air in the month of August. Yeh Un Dinon Ki Baat Hai Wedding Bloopers: When Randeep Rai and Ashi Singh's Reel Life Marriage 'ALMOST' Became Real!
Confirming the news, a disappointed and emotional Ashi Singh told Bombay Times, "When I was offered Naina's role, I was told that she is a simple, nonglamorous girl, and at that time, I was a bit reluctant because every other girl on TV is stylish and glamorous. I also feared getting typecast in similar roles. I worked doubly hard on my character to establish Naina as this simple girl. So, when the producer broke the news, I almost broke down and it took me a while to get back to shooting. I feel that the show could have gone on for another year. However, now that it's ending, it has given me more confidence to move on to other things." Yeh Un Dinon Ki Baat Hai's Ashi Singh and Kristina Patel Show Us Their Go-To Party Dance Moves!
Randeep Rai, echoing similar emotions told the daily, "I can't believe this. I have lived the character and I am not exaggerating when I say that my identity has only been Sameer for the last two years. I will need some time to cope with this."
However, there is light at the end of the tunnel for fans of the show. The programming head of Sony TV, Ashish Golwalker, has revealed that there are talks for a sequel of the show. "The show is now in its final leg; it has been a great run and the good news is, we are now planning a sequel," he confirmed.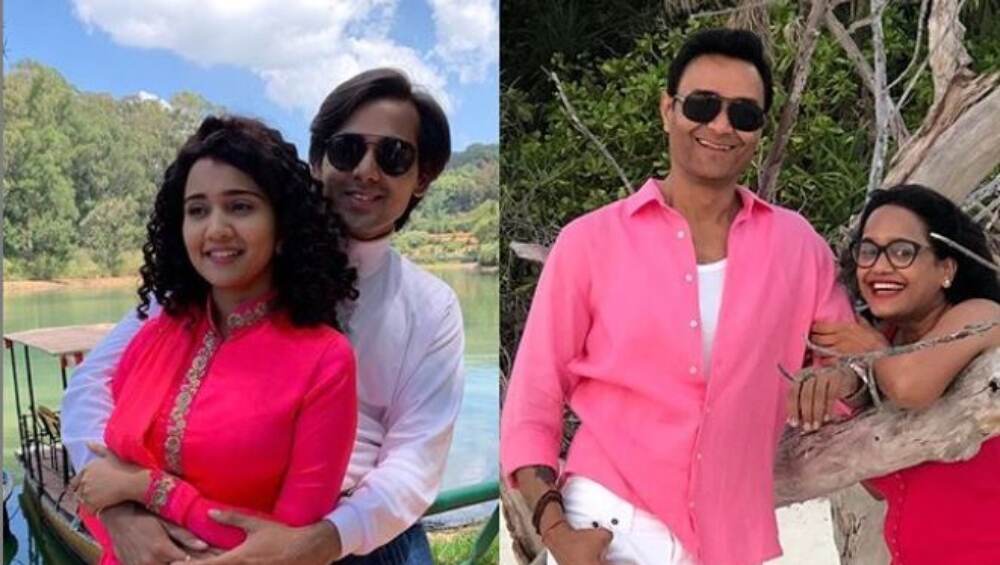 Even producer Sumeet Mittal feels that the show has run its course and is of the opinion that a story should not be dragged unnecessarily, and we voice the same opinion. "I feel that Yeh Un… has run its course; we didn't want to bring it to a level where the viewers feel that it's dragging. Also, it was based on our (he and his wife Shashi Mittal) life story and struggles, and after a certain point, the audience don't enjoy watching the struggles for too long." Well, stay tuned to LatestLY, while we bring to you some more deets on the sequel of the show.