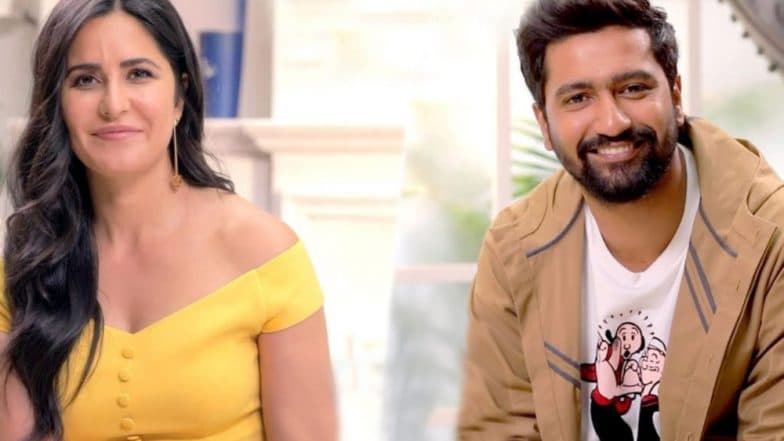 Vicky Kaushal and Katrina Kaif do look good together, there is no denying it. While they haven't starred in a film together yet, it was rumoured that the two are an item. The speculations that started a few months back went on for a while until Katrina put an end to them when she revealed in an interview that she is single. The rumours took birth when Katrina and Vicky appeared together on one of the episodes of Film Companion's Tape Cast. Viewers went so berserk that they thought the two might be more than friends. However, turns out it was all not true.
Now it's Vicky, who has reacted to the rumours and he has said something really interesting and funny. At a media conclave, Vicky revealed that he read about the rumours in front of his parents and it got a little bit awkward for him. "I woke up in the morning and there was one link-up story in the newspaper. My mom and dad were sitting at the dining table. They were waiting for me to pick up the newspaper and read it. The moment I opened the newspaper and turned to them, they started laughing and said, 'jis pace pe ja raha hai, humein toh bataa de.' I was like, 'I too don't know what is happening," he said. IIFA Rocks 2019 Green Carpet Pics: Katrina Kaif, Vicky Kaushal, Arjun Rampal and Other Bollywood Stars Grace the Show Shining Bright!
View this post on Instagram
View this post on Instagram
He also accepted that the rumours have been going on for months and he is pretty sure that soon there will be another lady with whom he will be linked. "Rumours about me and Katrina Kaif have been going on for months, and soon it will be some other beautiful lady," Vicky added. Well, dating rumours are a part and parcel of the lives that the actors live. Being open about their relationships is the only to avoid the speculations, we feel.