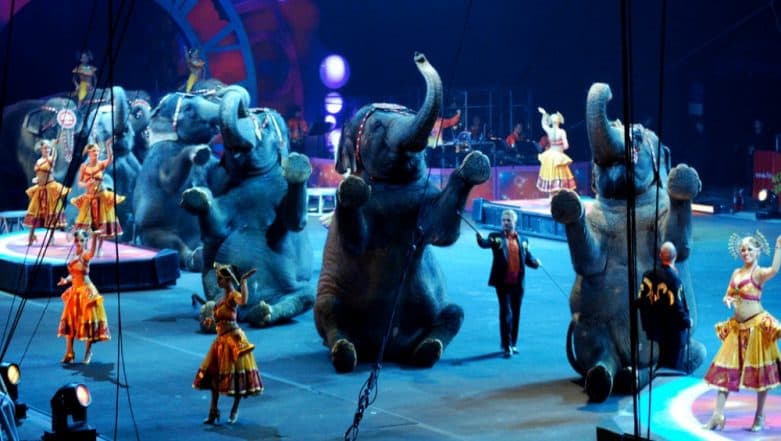 New Delhi, November 30: The Centre has proposed a ban on the use of animals for performances, in circuses and for mobile entertainment facilities. According to a Telegraph India report, the ministry has invited objections or suggestions within 30 days of the notification issued on Wednesday from stakeholders. Circus Elephant Dies As Truck Overturns On Spanish Motorway, Heart-rending Rescue Video Goes Viral.
The use of tigers, panthers, monkeys, bulls and lions were already banned in 2011, and the use of horses, dogs, exotic species of parrots, elephants and hippo will not be allowed now. This decision will bring relief to the animals, but will affect the business of circuses.
The Central Zoo Authority had earlier withdrawn recognition for the use of elephants in circuses, but several operators used to violate it in the absence of clarity in rules by various courts.