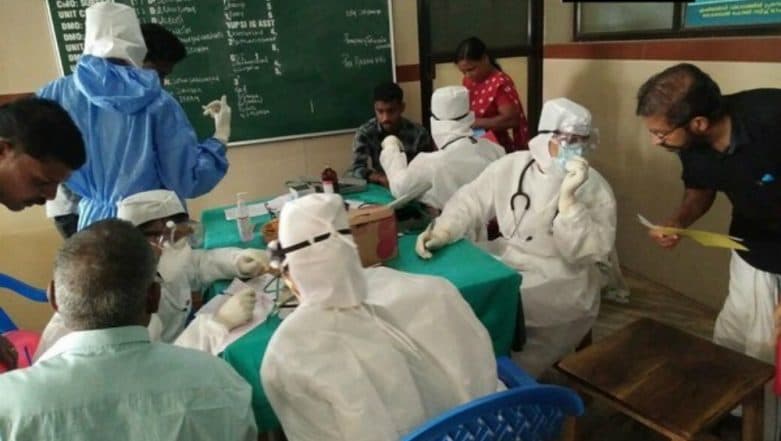 Mumbai, June 27: The Kerala government has decided to reward the hospital staff of Kozhikode and Malappuram districts for their exemplary service in the fight against the deadly Nipah virus (NiV) outbreak, in which they risked their own lives.  According to reports, the Kerala government in its cabinet meeting decided to give an additional increment to about 61 government health personnel of the two districts. Four assistant professors, 19 staff nurses, 7 nursing assistants, 17 cleaning staff, 4 hospital attendees, 2 health inspectors, 3 lab technicians are among the 61 people who will be entitled to the reward.
Besides this, an award in the memory of Lini Puthussery, who died after she contracted the Nipah virus while serving her patients at the Perambra Taluk hospital, will be given to those nurses for their exemplary work. The Pinarayi Vijayan led -Kerala government took the decision to applaud the efforts of the health personnel.
After the outbreak of Nipah Virus, the Kerala state was kept on high alert. Reportedly, the deadly virus claimed 14 people's lives. As per the findings, the Nipah virus is spread by fruit bats and is fatal for both animals and humans. Transmission of the virus to humans may occur after direct contact with infected bats, pigs or from other NiV infected people.