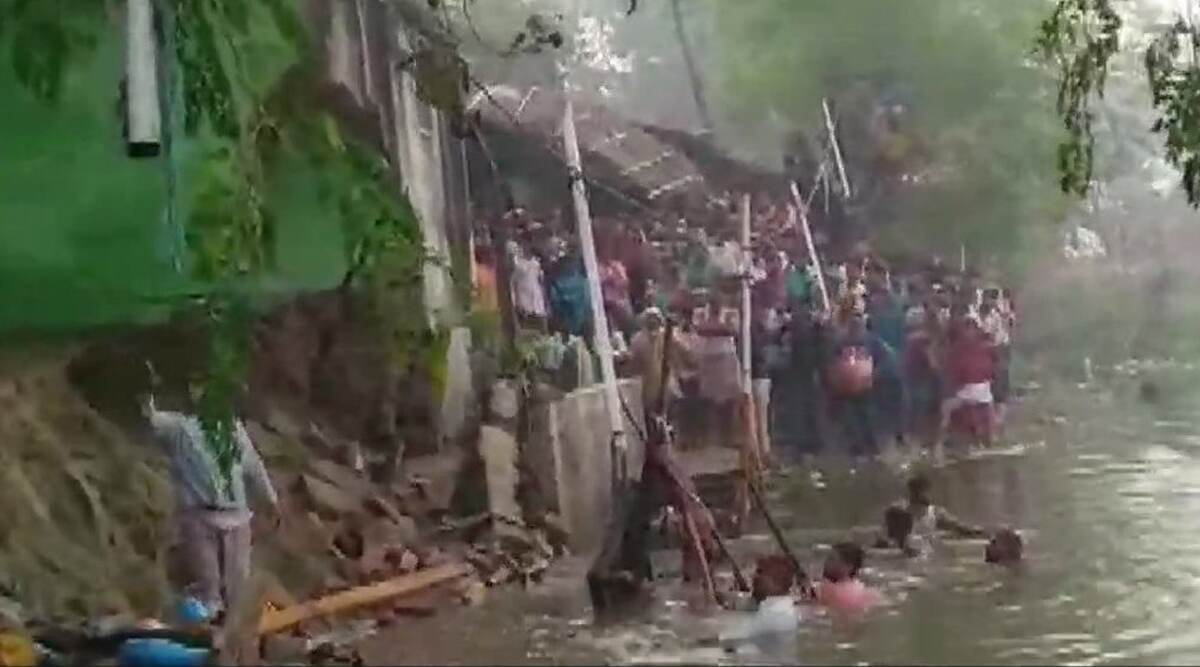 Patna, November 3: In a tragic incident, two women died after a temple wall collapsed near a ghat in Bihar during Chhath puja on Sunday. According to a tweet by ANI, the incident took place in Samastipur on Sunday morning. According to a tweet by ANI, as soon as the incident was reported, the State Disaster Response Force (SDRF) rushed to the spot to carry out the rescue operation.
In another similar incident, two minors were killed in a stampede which occurred during Chhath puja celebrations in Suryanagari Dev area in Bihar on Saturday evening. According to ANI, the deceased include a six-year-old boy from Patna's Bihta and a 1.5 year-old-girl, resident of Sahar in Bhojpur.
The festival of Chhath Puja is mainly celebrated in Bihar, Jharkhand and Uttar Pradesh. Devotees throng river ghats and other water bodies to worship the sun. On Sunday, devotees gathered at Suryakund Dham in Gorakhpur to perform the rituals of Chhath puja. Several other devotees thronged at Patipull Digha Ghat in Patna to offer prayers. Chhath Puja 2019 Date & Full Schedule.
Chhath Puja, also known as Chhath Mahaparva or Chhath Vrat, is observed on Shukla Chaturthi of Kartik (October) month as per the Hindu calendar. In 2019, the sacred day will be celebrated on Saturday and Sunday, Sandhya Arghya on November 2 and Usha Arghya on November 3.
Here's the tweet:
Bihar: Two women dead after a temple's wall collapsed near a ghat during Chhath puja in Samastipur, today. State Disaster Response Force (SDRF) rescue operation underway. pic.twitter.com/4G1xZAThmJ

— ANI (@ANI) November 3, 2019
The festival is to worship the sun God and the rituals are rigorous and are observed over a period of four days. The rituals include holy bathing, fasting and abstaining from drinking water, standing in water for long periods of time, and offering prasad (prayer offerings) and arghya to the setting and rising sun.