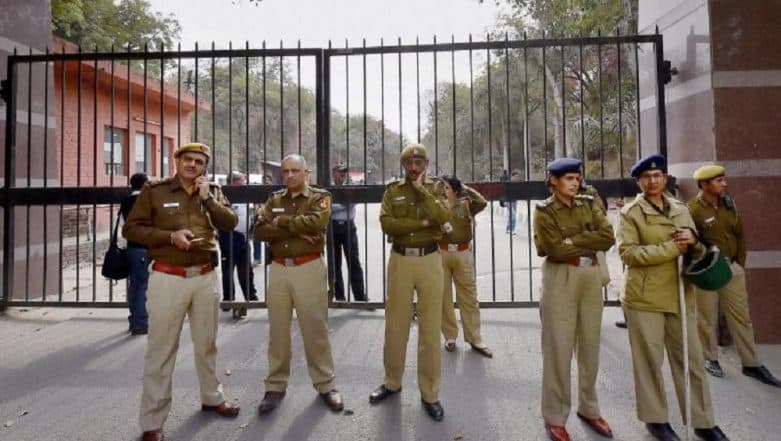 New Delhi, June 26: A woman and her live-in partner were arrested by the Delhi Police from Gurgaon last night for allegedly murdering an elderly couple and their domestic aide in an apartment in Vasant Vihar locality. The arrests were based on the CCTV footage examined by the probing officials to crackdown on the suspects. The accused, taken into custody, have been identified as 42-year-old Preeti Sehrawat, who knew the victims and regularly met them, and her live in-partner Manoj Bhat (39). Elderly Couple, Maid Found Dead With Throat Slits in Vasant Vihar
The triple murder case was reported in the early hours of Sunday, when Vishnu Mathur (80) his wife Shashi Mathur (75) - both retired government officers - and their domestic aide Khushbu (24) were found dead with their throats slit.
The PCR received a call at 8:40am, after another maid -- who used to visit the deceased's house every morning for cleaning purpose -- found the victims lying in a pool of blood.
A heist attempt has emerged from preliminary probe as belongings in the house were scattered all over. Investigating officials privy to the case said the accused entered the house without any force as they were known to the victims.
The deceased Mathurs were living alone with their maid as their son had died in a road accident few years ago. The only other offspring, their daughter, is staying with her in-laws.