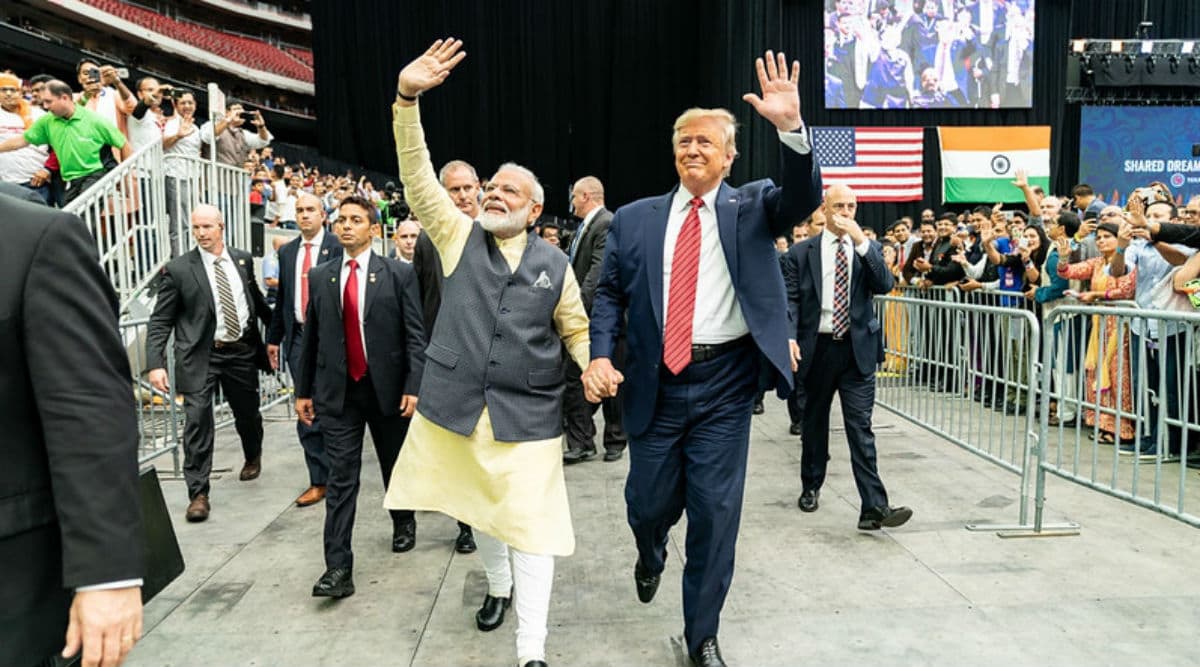 New Delhi, January 18: US President Donald Trump is likely to visit India in February. According to a report, Donald Trump, during his India trip, will hold an event similar to Prime Minister Narendra Modi's successful "Howdy, Modi!" in Houston last September. The event is likely to be held in Gujarat's Ahmedabad. PM Narendra Modi will also attend Trump's event, date and venue of which are yet to be finalised. Donald Trump Rejects India's 50% Tariff on US Motorcycles, Says 'We're the Bank Everyone Wants to Rob'.
Quoting unnamed persons, Hindustan Times reported that Trump may visit India for three days and would go to one Indian city apart from New Delhi. That city, which could be Ahmedabad, will hold "Howdy, Modi!"-style event. Apart from President Trump and PM Modi, Americans of Gujarati origin are likely to attend the event. The Indian diaspora is an important vote bloc, especially in the United States. 'Abki Baar, Trump Sarkar', PM Narendra Modi Bats For Donald Trump at 'Howdy, Modi!' Event.
Trump and Modi had shared the dais in Houston at the 'Howdy Modi' event that was attended by over 50,000 strong Indian diaspora. During Trump's visit, India and the US are expected to sign a short-term trade deal. Tensions on the trade front between the two countries had emerged in June last year after Trump revoked preferential trade privileges, in response to which India imposed tariffs on 28 US products, including almonds and apples.
India was the biggest beneficiary of the Generalised System of Preferences (GSP), a programme designed to help developing countries sell to US consumers. On its part, India had also imposed retaliatory tariffs on 25 American goods, after the Donald Trump administration announced an end to the preferential trade treatment for India over the trade barriers.
While India wants the Generalized System of Preferences, the Trump administration seeks a reduction in tariffs on American goods. Trump has termed India "tariff king".