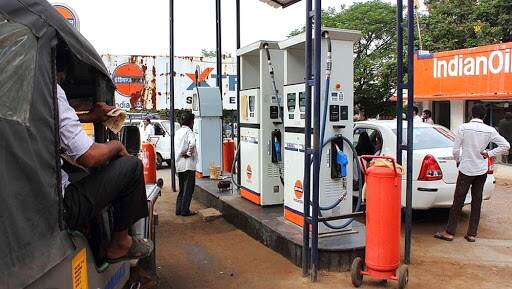 Lucknow/New Delhi, August 20: The price of diesel has been hiked by Rs 2.5 in Uttar Pradesh from Monday night, while the residents will have to shed Rs 1 per litre more for petrol. With this, the diesel in Lucknow is being sold at Rs 65.34 per litre, while for petrol the price per litre reached to Rs 73.65 per litre.
According to the details, the sudden rise in the prices of fuel in Uttar Pradesh is caused due to an increase in Value Added Tax (VAT). Reports state that VAT on petrol has been increased to 26.80 per cent or Rs 16.74 per litre (whichever is higher) and on diesel 17.48 per cent or Rs 9.41 per litre (whichever is higher). Wholesale Inflation in July Falls to Multi-Year Low of 1.08%
With this official order, the government is aiming to add Rs 3,000 crore annually to the state exchequer and claimed that the money would be used in developmental projects. Earlier, the petrol was sold at Rs 71.30 per litre and diesel at Rs 64.36 per litre in Lucknow.
However, in Delhi, diesel price declined to Rs 65.11 a litre as against Rs 65.18 per litre on Monday, while petrol is retailing at Rs 71.84 a litre – no change in price compared with Monday's price –says data from Indian Oil Corporation website.