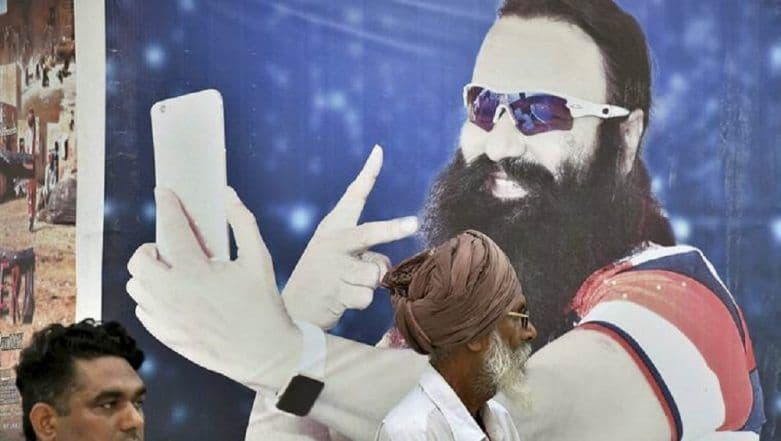 Chandigarh, Aug 25: Self-styled godman Gurmeet Ram Rahim Singh, convicted on rape charges last year, has been assigned the job of growing vegetables in Rohtak's Sunaria Jail, where he is lodged since August 2017.
Rs 40 is what Ram Rahim earns per day, said Jagjit Singh, Inspector General of Prisons (Haryana), while speaking to The Indian Express. Apart from growing vegetables, he performs yoga and other forms of meditation. On request, the jail authorities have also provided him religious books.
Ram Rahim's barracks is constantly shifted, said Haryana Prisons Minister Krishan Lal Panwar, adding that he is being treated like other prison inmates. Panwar had recently drawn flak when he visited the Sunaria jail to meet the convicted godman.
Director General of Police (Prisons), K Selvaaj said a senior official visits the Sunaria jail each month and keeps a tab.
On the occasion of Independence Day, the jail received an unprecedented number of wish cards for Ram Rahim, who celebrates his birthday on August 15.
Ram Rahim's security remains a primary concern, and for that purpose, his barrack is constantly shifted. He is also not allowed to speak with fellow jail inmates.
The 51-year-old is also barred from making phone calls. His foster daughter Honeypreet Insan, lodged in Ambala jail on sedition charge, has also been restricted from used the prison's telephone.
Ram Rahim, who was heading the Dera Sacha Sauda, was sentenced to 20 years in jail by the Special CBI Court in Panchkula, convicting him of twin rape charges.