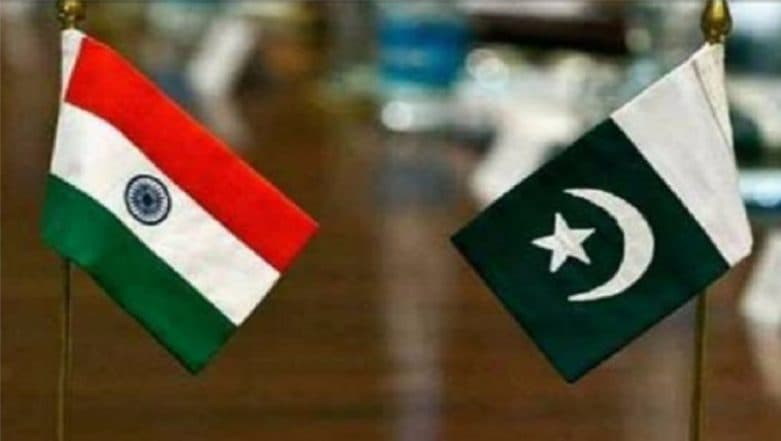 New Delhi, September 21: India has called off the meeting between External Affairs Minister and Pakistani Foreign Minister that was scheduled to take place in New York later this month on the sidelines of United Nations General Assembly (UNGA). Ministry of External Affairs (MEA) spokesperson Raveesh Kumar informed the media about the government's decision today.
The government has taken the decision due to the brutal killings of Indian security personnel by Pakistan troops. The government also slammed Pakistan for releasing a series of 20 postal stamps glorifying terrorists. Kumar said, "Since yesterday's announcement of the meeting of foreign ministers of India and Pakistan, two deeply disturbing developments took place. Latest brutal killings of our security personnel by Pakistan entities and the recent release of series of 20 postal stamps by Pakistan glorifying terrorists."
Watch full press briefing of Raveesh Kumar:
#WATCH: MEA spokesperson Raveesh Kumar says, "It's obvious that behind Pakistan's proposal for talks to make a fresh beginning, evil agenda of Pakistan stands exposed & true face of new Prime Minister of Pakistan has been revealed to world in his first few months in the office" pic.twitter.com/e25STpUlTh

— ANI (@ANI) September 21, 2018
Yesterday, India agreed to hold a meeting foreign ministerial level meeting with Pakistan. On September 20, Pakistan Prime Minister Imran Khan wrote a letter to his Indian counterpart, Narendra Modi, expressing the desire to resume dialogue between the two countries. In the letter, Khan said India and Pakistan must resolve all outstanding issues including Jammu and Kashmir dispute peacefully.
Pakistan Rangers murdered border Security Force (BSF) Head Constable Narender Kumar on the night of September 18. The mutilated body of Kumar was found hours after Pakistan started an unprovoked firing in Ramgarh sector of Jammu on the patrolling party which went ahead for clearing elephant grass or 'Sarkanda'. Meanwhile, on Thursday, Pakistan had declared slain terrorist Burhan Wani a "freedom icon" by commemorating him with a stamp reading "Burhan Wani (1994-2016) freedom icon."