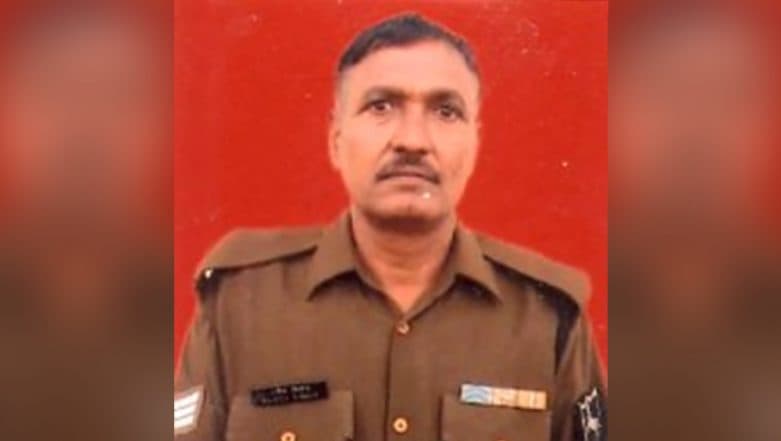 Islamabad, September 20: In the recent development, Pakistan has denied role in the mutilation of Border Security Force (BSF) Narender Kumar. BSF Head Constable Narender Kumar was murdered by Pakistan Rangers on the night of September 18. The mutilated body of Kumar was found hours after Pakistan started an unprovoked firing in Ramgarh sector of Jammu on the patrolling party which went ahead for clearing elephant grass or 'Sarkanda'. Kumar's throat was slit while his eyes were gouged out.
Earlier in the day, Union Home Minister Rajnath Singh reportedly asked the Director General of Border Security Force, KK Sharma, to avenge the murder of the BSF head constable. Singh gave a free hand to the BSF after holding a high-level meeting this morning. Son of the martyred jawan sought assistance from Singh. Mohit Kumar told news agency, "We are proud now but what would happen after two or three days when we don't get any help? My father was the sole breadwinner; my father laid down his life while serving the nation. I want the authorities to provide us with whatever help we need."
Meanwhile, the Congress slammed Prime Minister Narendra Modi on the brutal killing of Kumar. The Congress spokesperson Randeep Surjewala said, "First Hemraj, and now Narendra Kumar, has been tortured, tormented and murdered by Pakistan yesterday. Soldiers are the souls of our nation. Our nation's soul was tortured for nine hours yesterday. Where is Modi ji today? Does it not shock your conscience Modi ji? Where is your 56-inch chest?"
The BSF had already raised the issue of killing of the jawan with the Pakistan Rangers at the sector level. The force had also sought Director General of Military Operations (DGMO) to raise the issue with Pakistan at its level.