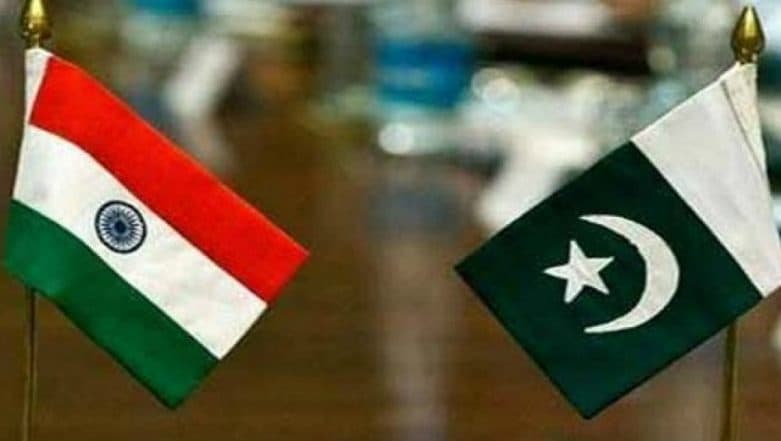 New Delhi, March 19: Indian on Monday issued a Note Verbale to Pakistan Foreign Ministry saying Pakistani agencies are "harassing and tailing" Indian diplomats in Islamabad again. In the note, India said that the harassment of diplomats is a violation of the Vienna Convention on Diplomatic Relations. India has listed instances from March between 8 and 11, and has also asked Pakistan to investigate the matter. The sources said the deputy high commissioner was aggressively tailed by Pakistani security personnel on March 9 and 10 while the first secretary faced similar harassment on March 8. Pakistan Takes to Hardline Diplomacy Yet Again, Denies Indian Officials Entry Into Nankana Sahib.
Meanwhile, The Naval Adviser in the mission was subjected to aggressive tailing by Pakistani security personnel on March 8, 9, 10 and 11, sources said. One Pakistani agency personnel was observed keeping surveillance outside the residence of the Indian Deputy High Commissioner on March 9 and 10. Sources said two Pakistani security agency personnel have been following the High Commissioner daily. Sikh Pilgrims' Consular Access Row Escalates; India, Pakistan Remain at Loggerheads.
India lodged the protest at a time when the relations between both the countries are at an all-time low after the February 14 Pulwama attack in which 40 Central Reserve Police Force (CRPF) personnel were martyred.
In December last year also, India had lodged a strong protest with Pakistan over the harassment of its diplomats. According to reports, new gas connections were not issued, and internet services of some senior officials were also blocked. Even guests visiting diplomats were harassed. An incident of an intruder entering an Indian official's house in Islamabad on December 10 was also reported.
(With Agency Inputs)