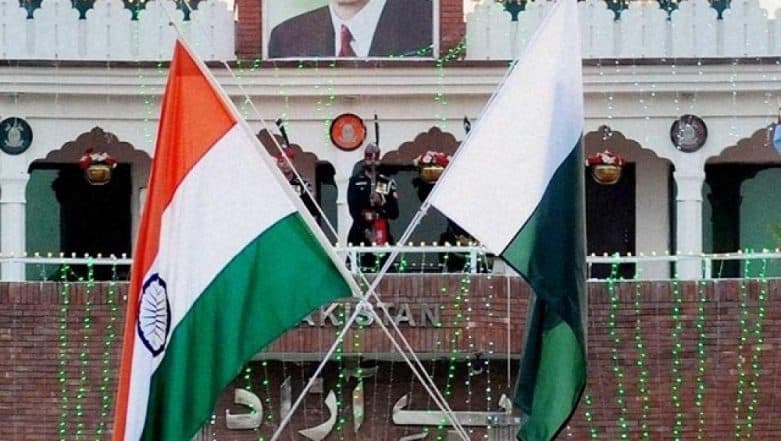 New Delhi, December 22: Many Indian diplomats in Pakistan facing are harassment. According to reports, new gas connections have not been issued, and internet services of some senior officials also blocked. Even guests visiting diplomats are being harassed. An incident of an intruder entering an Indian official's house in Islamabad on December 10 was also reported. Taking note of the incident, India has taken up this matter with Pakistan's Ministry of Foreign Affairs. Sikh Pilgrims' Consular Access Row Escalates; India, Pakistan Remain at Loggerheads.
In March of this year, Indian and Pakistan diplomats reported harassment in the countries they are placed. After which, both the countries decided to resolve the matter according to the 1992 Code of Conduct for the treatment of diplomatic/consular personnel in India and Pakistan. The functioning of diplomatic missions between India and Pakistan is also governed by the Vienna Convention on Diplomatic Relations, 1961. On November 14, India had also sent a note to Pakistan regarding problems of accessing government of India's websites and Internet connection at the Indian High Commission in Islamabad.
Earlier in November, Indian officials were denied entry into the Nankana Sahib Gurudwara by Pakistan security personnel. Similarly, in June, the Indian High Commissioner in Pakistan Ajay Bisaria and his wife were not allowed Gurdwara Panja Sahib in Hasabdal to meet the visiting Sikh pilgrims. Meanwhile, The Shiromani Gurdwara Parbandhak Committee (SGPC) condemned Pakistan for not allowing the Indian envoy in Islamabad and consular officials to visit Panja Sahib.