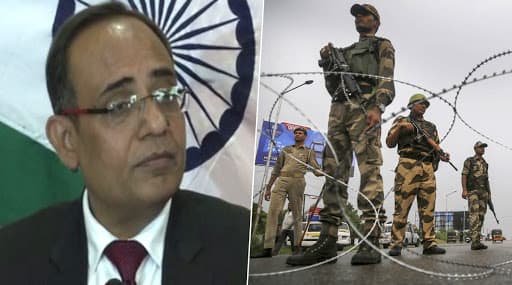 Srinagar, October 12: After over 65 days of restrictions and lockdown in the Valley -- post abrogation of Article 370, the Jammu and Kashmir administration finally stated that post-paid mobile connections would be restored by 12 noon from Monday onwards. Apart from this, the administration announced that they had lifted the travel restrictions and tourists can enjoy the beauty of the beautiful state.
Addressing a press conference on Saturday, Principal Secretary of J&K Rohit Kansal said, "All postpaid mobile phone services, irrespective of the service provider, will be restored from noon on Monday." Stating the reason for imposing restrictions, Kansal added, "In August 2019 various restrictions were imposed in J&K to protect it from disturbances from across the border and so that normal life could continue in the state." 'Kashmir Integral Part of India, China Aware of Our Position': MEA Reacts After Imran Khan, Xi Jinping Discuss J&K in Bilateral Meet.
He said that they have credible information on the possible terror attacks in Jammu and Kashmir. He said, "Credible inputs are still being received of attacks in the state, it is because of these inputs that these restrictions were imposed. It's remarkable that no major incident occurred in the state seeing the history of the state."
Asked about the detentions carried out by the administration in the past 65 days, Kansal said, "All detentions are being continuously being removed. It's a dynamic process. People will continue to be released." Adding more, he said that all restrictions on movement had been lifted -- barring areas under 8-10 police stations. Also, educational institutions have reopened and exams to take place soon.
Earlier on August's first week, the administration restricted all sorts of communications, curbed internet services, put suspicious people under detentions and imposed restrictions on the movement of people in the state. The decision was taken after Narendra Modi government abrogated Article 370 from Jammu and Kashmir, and bifurcated it into two Union territories -- Jammu and Kashmir, and Ladakh.