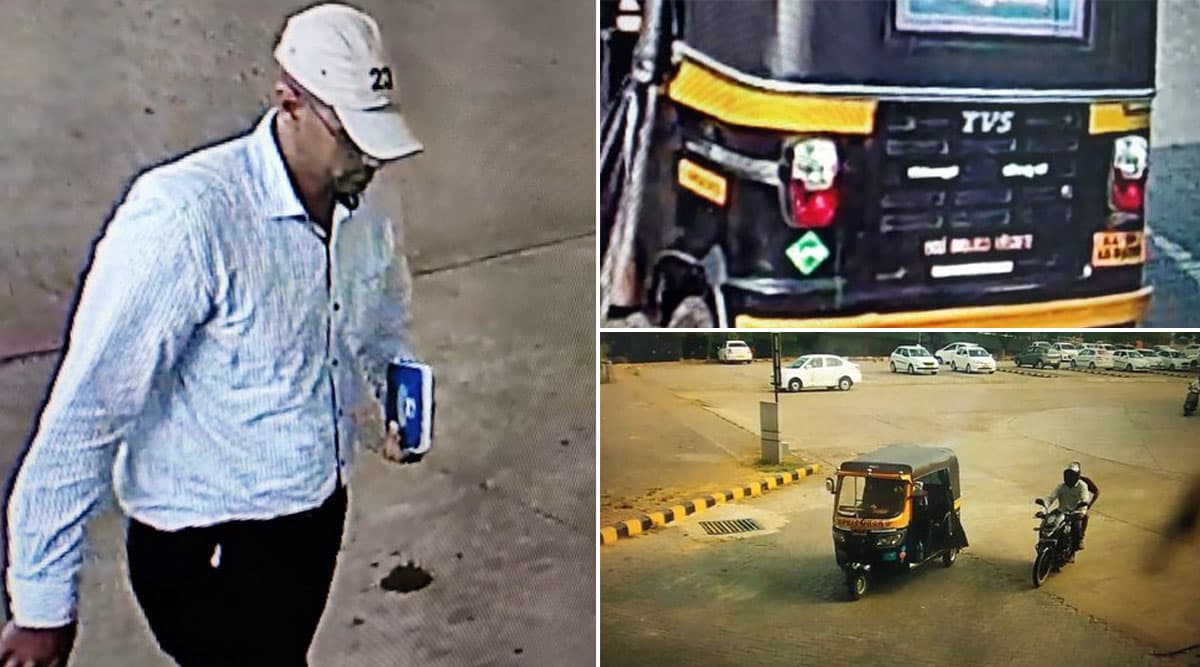 Mangaluru, January 20: Hours after improvised explosive device or IED recovered from a bag at the Mangaluru Airport in Karnataka on Monday, police released photographs of the suspect. Mangaluru police also released a CCTV image of the autorickshaw which was taken by the suspect to reach the airport. Delhi: Unattended Bag With Suspected RDX Contents Found Near Terminal 3 of IGI Airport, Bomb Squad at Spot.
According to reports, the suspect had come in the autorickshaw and placed the bag near a booking counter. After founding the bag, the Central Industrial Security Force (CISF), which was maintaining the security of the airport, cordoned off the area. Immediately after getting the information, Mangaluru Police Commissioner PS Harsha had also rushed to the airport.
In a video message, he had said, "The CISF had found a suspicious bag, handled it as per the safety protocols and quickly informed the police control room. We have placed the bag in the isolation bay as per the safety protocol." US-bound Flyer Held with Live Bullets at Delhi Airport.
Till now, police released the image of only one suspect. However, according to some reports, two persons had come in an autorickshaw and placed the bag there. The CISF found the bag at 8:45 am. The bag was then removed with the help of CISF and shifted to another place where the bomb detection and disposal squad (BDDS) examined it. The recovery of the bag triggered panic and led to restrictions of passenger movement.