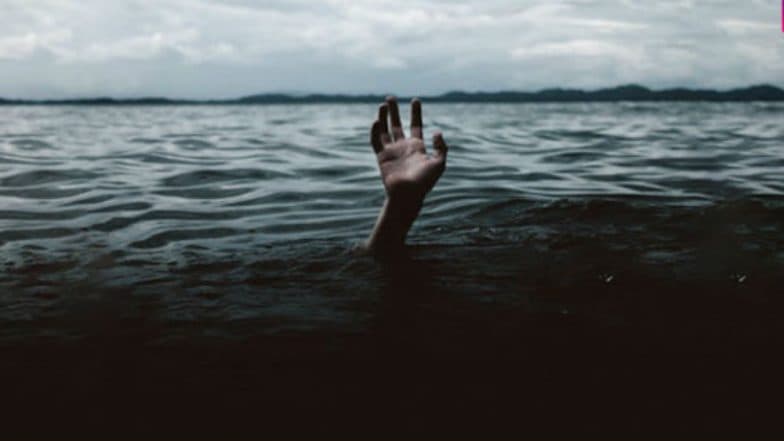 Mumbai, February 11: In an unfortunate incident, a 19-year-old boy identified as Farman Parvez Khan, died after drowning in a swimming pool in Bhiwandi. The incident took place on Sunday afternoon. Delhi Sanitation Workers' Deaths: 32-Year-Old Killed Due to Drowning in Sewer in Jahangirpuri, Case Registered.
A report in The Times of India said that the deceased youth had also appeared for Army recruitment exams. Khan was a resident of Balajinagar locality in Bhiwandi. Maharashtra: Beed Woman Arrested for Drowning 2 Daughters to Death in Underground Water Tank.
The report said that Khan was accompanied by three of his friends. They had together gone for swimming at the Tawre stadium. The stadium was run by the Bhiwandi-Nizampura Municipal Corporation.
However, the most shocking part about the incident is that there were around 20 people in the pool when Khan drowned.
When the friends noticed that Khan was missing, initially the friends thought that Khan being a good swimmer was playing a frank. However, when Khan was not to be seen for a long time, the lifeguards and his friends pulled him out. He was soon rushed to a nearby hospital where he was declared dead on arrival.