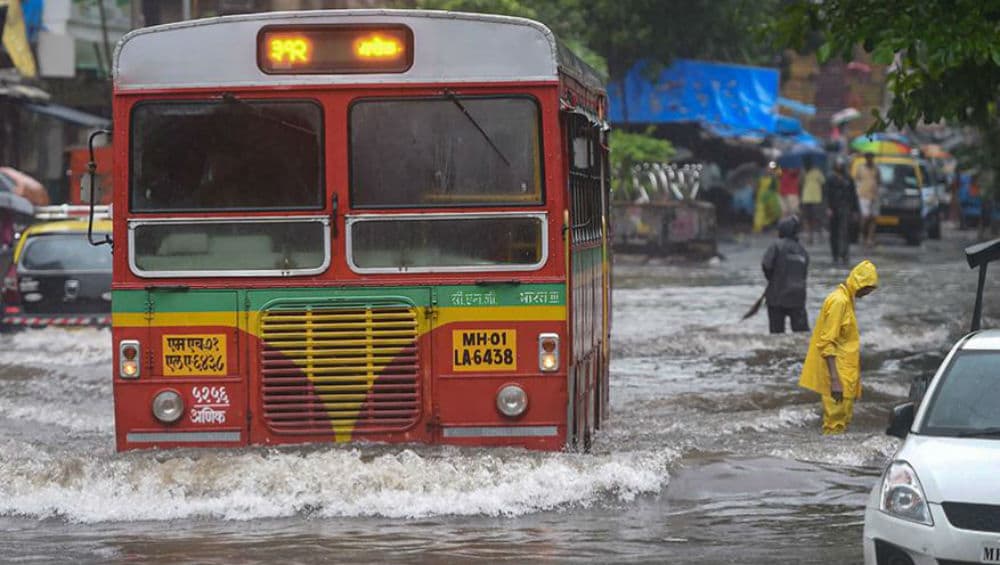 Mumbai, September 16: A 65-year-old record was broken for the highest rainfall during this year's monsoon in Mumbai. The city has received 3,453 mm rains between June and September 15. This year the monsoon had also arrived late by 15 days. Before 2019, the maximum city received the all-time high 3,452 mm rainfall in 1954, according to Brihanmumbai Municipal Corporation's (BMC) disaster management cell. Mumbai Rains: No Heavy Showers for Next Few Days, City to Witness Only Light Rainfall, Says IMD.
The government record is based on the data collected by the India Meteorological Department (IMD). However, KS Hosalikar, deputy director-general (western region), IMD told The Times of India, that they still have to confirm if the city has broken the record of the maximum annual rainfall.
Mumbai has also recorded the third highest September rainfall this year. Till September 15, the city received 899.5 mm rainfall. As per reports, the highest rainfall recorded in September was 920 mm in 1954. The average rainfall for September is 327.1 mm. Mumbai Rains: BMC's 'Don't Believe in Any Rumours' Post on Twitter Leaves Netizens Confused.
Meanwhile, heavy rainfall continues to lash Mumbai on Monday. The IMD had also issued a yellow alert in the maximum city for Sunday. According to Skymetweather, Colaba recorded 6.2 mm while Santa Cruz recorded 41.3 mm of rain. Palghar, neighbouring district of Mumbai, witnessed heavy to very heavy rainfall on Saturday. The IMD has also forecast heavy rainfall for Madhya Maharashtra and Konkan.