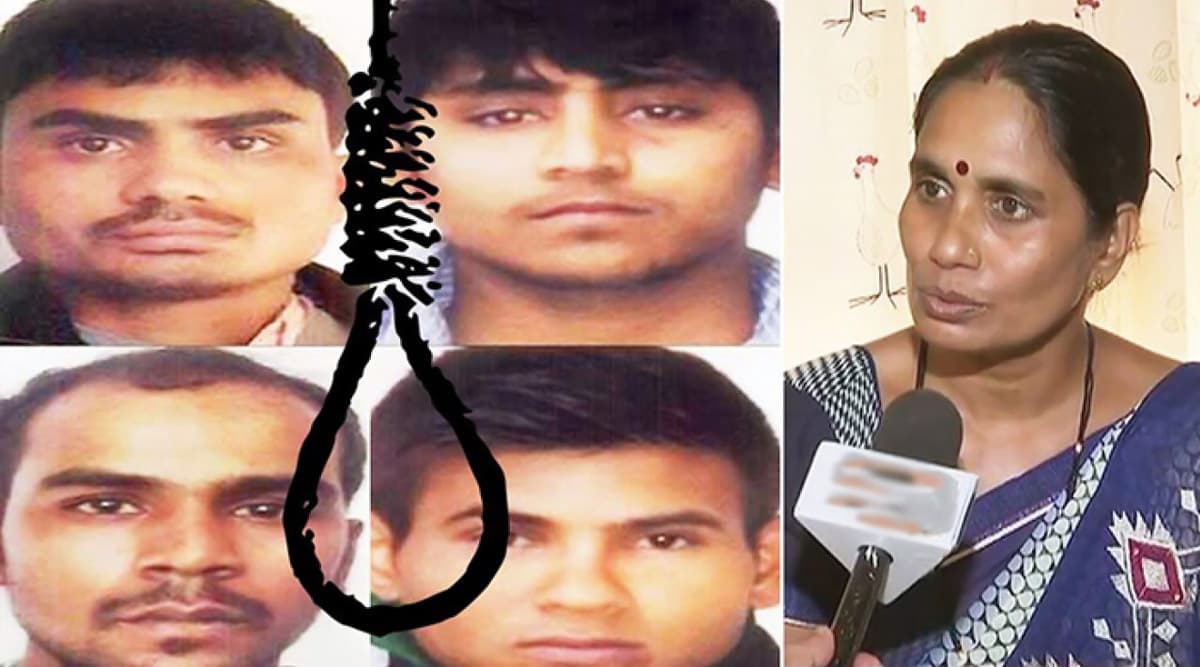 New Delhi, January 14: The Supreme Court on Tuesday rejected the pleas filed by two convicts- Vinay Kumar Sharma and Mukesh Singh in the 2012 Nirbhaya gang rape and murder case. A five-judge bench comprising of Justices NV Ramana, Arun Mishra, Rohinton Fali Nariman, R Banumathi and Ashok Bhushan heard the curative petitions filed by the two convicts in the case. The duo had moved the apex court on Thursday. Mukesh filed the plea, after fellow convict Vinay Sharma moved the court.
Asha Devi, mother of 2012 Delhi gang-rape victim said her daughter will finally get justice on January 22. "This is a big day for me. I had been struggling for the last 7 years. But the biggest day will be 22nd January when they (convicts) will be hanged", she said.
The curative petition is the last and final legal remedy available to convicts. A trial court in Delhi, while issuing death warrants against the four convicts earlier this week had observed that despite being afforded sufficient time and opportunity, the convicts didn't exercise their legal remedies. Nirbhaya Rape And Murder Convicts to be Hanged on January 22 at 7 AM, Patiala House Court Issues Death Warrant.
Here's the tweet:
2012 Delhi gang rape case: Supreme Court dismisses curative petitions of two convicts - Vinay Kumar Sharma and Mukesh Singh. pic.twitter.com/9Nsh1AZMaU

— ANI (@ANI) January 14, 2020
The convicts will be hanged on January 22 at 7 am. The Delhi Court had fixed the date and time for execution of the four convicted persons in the case. After a 23-year-old woman was gangraped and tortured on December 16, 2012, leading to her death, all six accused were arrested and charged with sexual assault and murder.
The Nirbhaya victim was brutally gangraped and murdered on December 16, 2012 in the national capital. Of the six accused, four of the accused in the case have been sentenced to death. One of the accused was a minor and appeared before a juvenile justice court, while another accused committed suicide in Tihar Jail. According to the chronology of the prior verdicts, the four convicts were sentenced to death by a trial court in September 2013, and the verdict confirmed by the Delhi High Court in March 2014 and upheld in May 2017 by the Supreme Court, which also dismissed their review petitions.