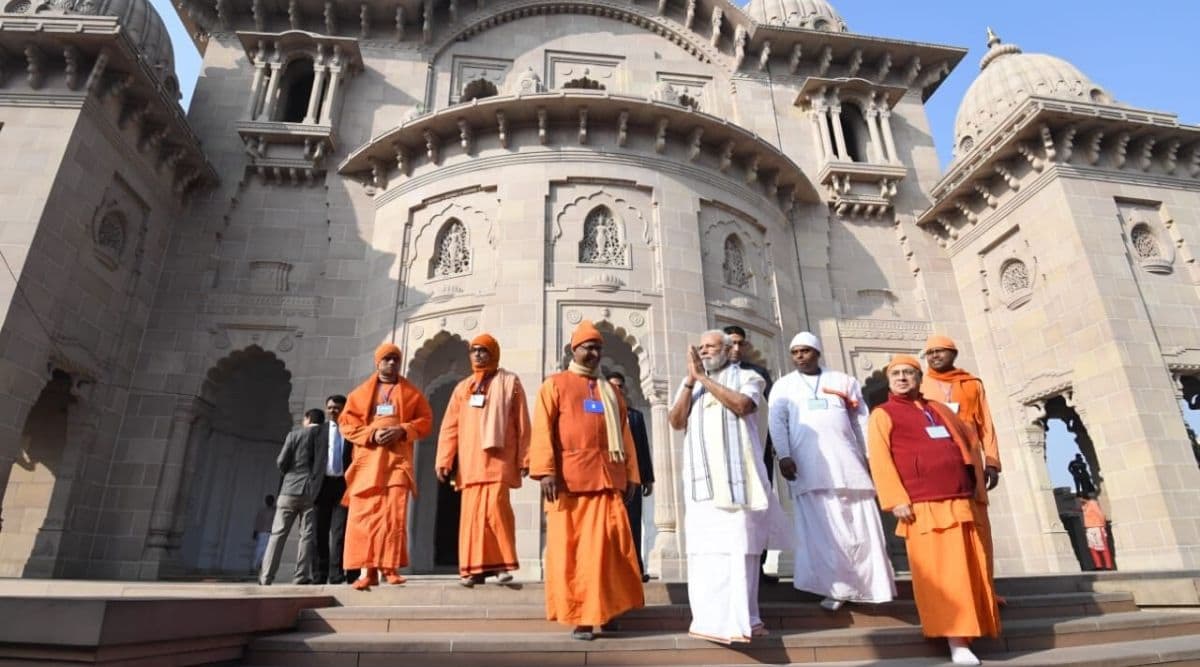 Kolkata, January 13: Members of Ramakrishna Mission on Monday expressed their displeasure over PM Narendra Modi's political speech on Citizenship Amendment Act (CAA) from the 'apolitical' platform of Belur Math. According to a report on the Hindu, a mission member as quoted said that it is "deeply hurtful to see controversial political messages being disseminated from the platform of RKM, which is an apolitical body."
Reportedly some senior monks of the mission did not attend a scheduled private gathering of devotees on Sunday citing "preoccupations." Some disciples also urged the mission to cancel PM's visit.
The Prime Minister during this address at Belur Math -- the headquarters of Ramakrishna Mission on Sunday had said that the new law would not take away anybody's citizenship, and a section of the youth was being misguided about the CAA. 'CAA Made World Aware of Religious Persecution in Pakistan': PM Narendra Modi Slams Opposition in Kolkata.
On Sunday, the Mission had distanced itself from PM's political statements. Addressing a press meet on Sunday, Swami Suvirananda, the Ramakrishna Math and Mission general secretary was quoted saying, "The organisation will not comment on the prime minister's speech on CAA. We are a strictly apolitical body. We have come here after leaving our homes to answer eternal calls. We do not respond to ephemeral calls."
"But when you have a guest... Atithi Devo Bhava is the Indian culture. And you must extend all kinds of courtesies, decencies to him. And if something you feel ought not have been told, the onus lies on the person who tells it but not on the host -- by no logic," he added.
(With additional inputs from PTI)