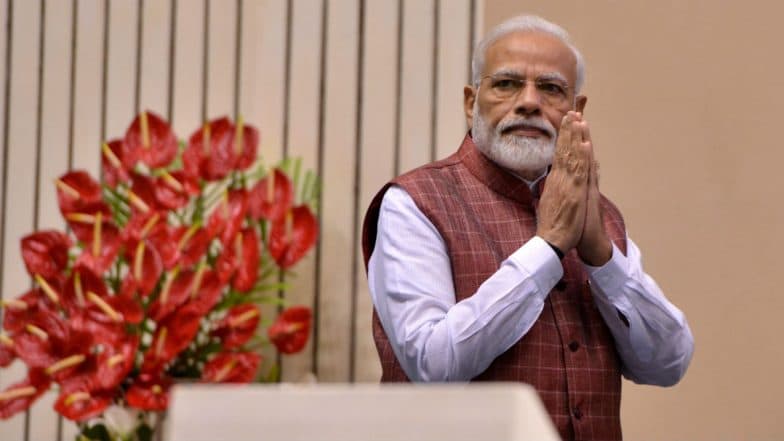 New Delhi, October 12: On Saturday, Prime Minister Narendra Modi's niece was mugged in the national capital. The incident took place in New Delhi and the Police was swift to act. PM Modi's niece was reportedly carrying Rs 56,000. The money was kept in her purse, said the report. The purse was snatched by snatchers outside a hotel. The name of PM Modi's niece is Damayanti Ben Modi. Moments before the incident took place, Damayanti had returned to Delhi as he was in Amritsar. PM Narendra Modi's Brother Prahlad Modi Sits on Dharna Near Jaipur Demanding Separate Vehicle.
A room had been booked by her in the Gujarati Samaj Bhavan, reported India Today. The Bhavan is located in the Civil Lines area. The incident took place when Damayanti reached the gates of the hotel. Two miscreants snatched the purse and ran away, said reports. PM Narendra Modi Reveals Why His Family Doesn't Stay With Him at 7 Race Course, Despite Being Close to Mother.
The purse, apart from Rs 56,000, also had a mobile phone and documents in it, according to the report. A police complant was lodged by her in New Delhi's Civil Lines area. The police is investigating the matter.
The incident took place near Delhi chief minister Arvind Kejriwal's home, that has got the police worried. CCTVs are also being checked, said reports. The  Delhi Police, being a Union Territory (UT) force, comes under Home Minister Amit Shah. The investigations are under full swing, said reports.