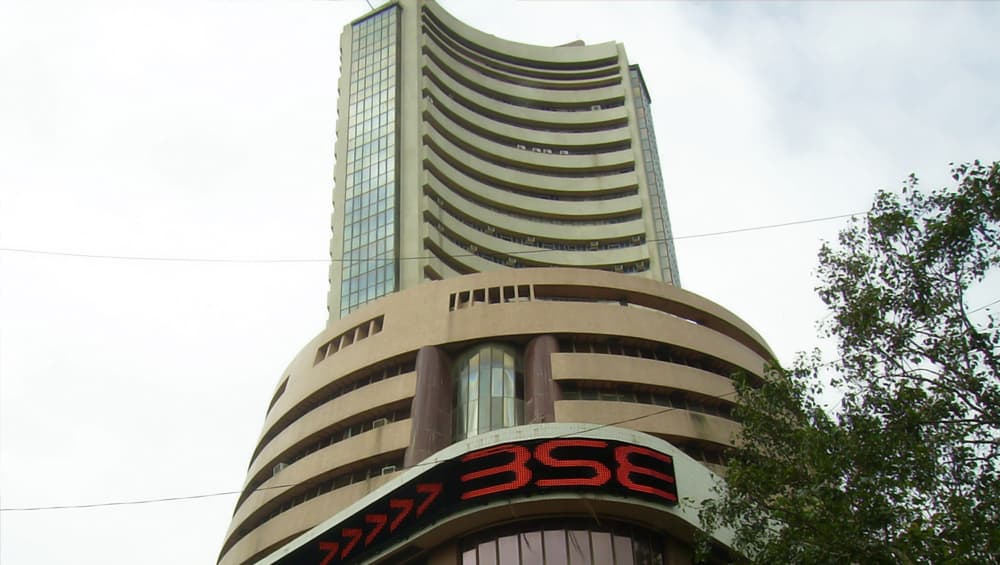 Mumbai, October 30: S&P BSE Sensex crossed 40,000 points on Wednesday nearly after four months July 5 by climbing 220 points, giving a sigh of relief to the investors in the India stock market. Following the steps of Sensex, Nifty 50 too jumped 57 points and nearly touched 12000 points. By the end of the day's business, the Sensex was at 40051.87 points, while Nifty50 was at 11844.10 points.
According to the details, Sensex rose 220 points or 0.55 per cent to close at 40,052, while Nifty 50 settled at 11,844 points with an advance of 0.49 percent. Among the significant development that arrived, include that Sensex index surged as much as 346 points through the intraday, but missed to either touch to cross the record high of 40,312.07, recorded on June 4. Diwali Muhurat Trading Ends: Sensex Closes 192 Points Higher on 1st Day of Hindu Samvat 2076, Nifty Reclaims 11,600 Mark.
Among the top gainer for the Wednesday stock market include GAIL, whose share price rose by 6.16 percent and stood at Rs 133.60. Similarly, TCS rose by 2.64 percent and stood at Rs 2,252.80. Other market leaders were SBI (Rs 289.90), ITC (Rs 264), Bharati Airtel (Rs 371.35), Bajaj Auto (Rs 3,229.40), HCL Tech (Rs 1,150) and several others.
On the other hand, others could not make the most of good days, and the prices of their shares declined. Hit with the economic slowdown, Maruti Suzuki saw a decline of 2.13 percent and its share price was at Rs 7,753.65. Similarly, Britannia saw a dip in its share price of 1.86 percent and stood at Rs 3,399. Other losers at the stock market include Yes Bank (Rs 59,45), Coal India (Rs 210.95), ICICI Bank (Rs 479), ONGC (Rs 144), Hero MotoCorp (Rs 2,717) and others.
Apart from the shares of major companies, the crude oil price too declined by 22 points and was at Rs 3938 per barrel. However, the price of gold surged by 22 points, and it stood at Rs 37,940 for 10 grams, while for silver it stood at Rs 46034 for one kilogram United States Dollar stood at 70.86 against India rupee, which is 0.05 percent higher than Tuesday closing.