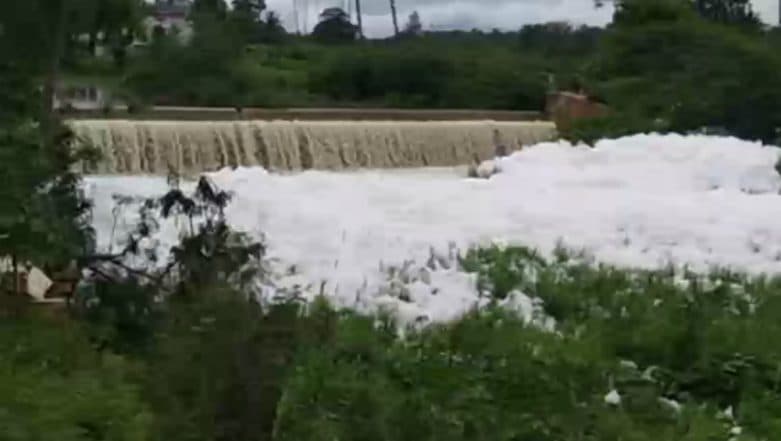 Chennai, August 9: Pictures of Noyyal river in Coimbatore spilling toxic foam, due to the effluents discharged into the river by a nearby dying unit, was shared by news agency ANI. This is the second such instance in the year, when the river has turned frothy. In July this year, a similar incident had occurred when untreated effluents had been released by the nearby dying units.
News agency ANI, reporting on the toxic being released by a nearby dyeing unit, also tweeted pictures of the river. Check the pictures in the tweet below:
#TamilNadu: Noyyal river in Coimbatore spills toxic foam as effluents are discharged are into the river by nearby dyeing units pic.twitter.com/WSm7VHkVN2

— ANI (@ANI) August 9, 2018
According to a report by news channel Times Now, the dying agents released in the rivers, are released by Aathupalam district.
According to the report, the river has been overflowing with "white froth", after Coimbatore received pre-monsoon showers. Several complaints have been filed by the residents living close to the river, with the Tamil Nadu Pollution Control Board (TNPCB), but no action has been taken so far by the authorities.
The Madras High Court, in the year 2011, had ordered the close down of 700 dying units around the river. The Minister of Environment, KC Karuppannan, had come under huge criticism in 2017, when he had said about a similar incident that the river water had turned frothy because people were taking a bath in the river and using soaps. The Noyyal river passes through Western Tamil Nadu before meeting the Cauvery river.