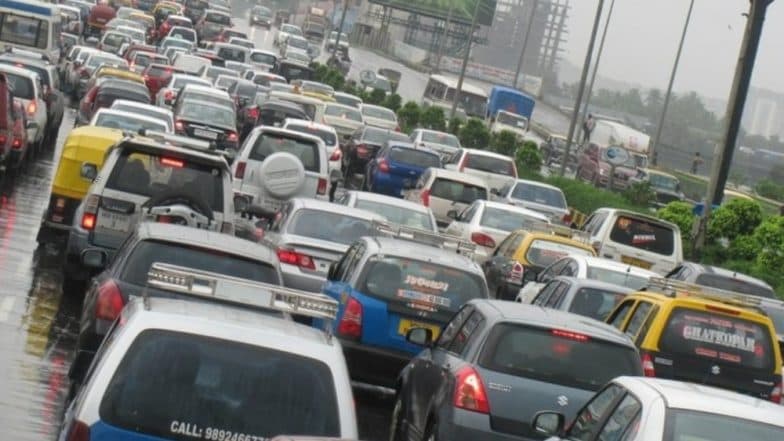 Jaipur, September 5: If you roam around Rajasthan for a couple of minutes, you will find several vehicles with stickers depicting religion or caste such as Thakur, Rathore and Gujjar. In a bid to stop this practice, Rajasthan's Director-General of Police has issued an order banning the display of signs that depict caste, religion or post on vehicles. The new traffic rule was issued on September 3 following an intervention by Chief Minister Ashok Gehlot. Rajasthan Government Announces Unemployment Allowance From March 1; Rs 3,000 For Men, Rs 3,500 For Women.
All Superintendents of Police across Rajasthan have been directed to prohibit usage of signs depicting one's caste, organizational posts, former designations, one's name, village's name and other identity symbols on the vehicles. Those found driving vehicles with stickers depicting their caste, religion or post will now be penalised by the police. Minimum Water Supply to Every Household: Rajasthan Government Mulls First-Of-Its-Kind Bill.
The Civil Rights Society had written to Gehlot on August 9 relating to the matter of putting curbs on the usage of the aforementioned signs. The letter stated that this practice was on the rise in the state and this resulted in an increase in casteism. It also pointed out that the removal of these signs would also be helpful in curbing road accidents as these signs disrupt the drivers' attention on the road.
The Chief Minister's office dispatched the letter to the home department for further action which instructed the police department to take cognizance of the matter. (With agency inputs)