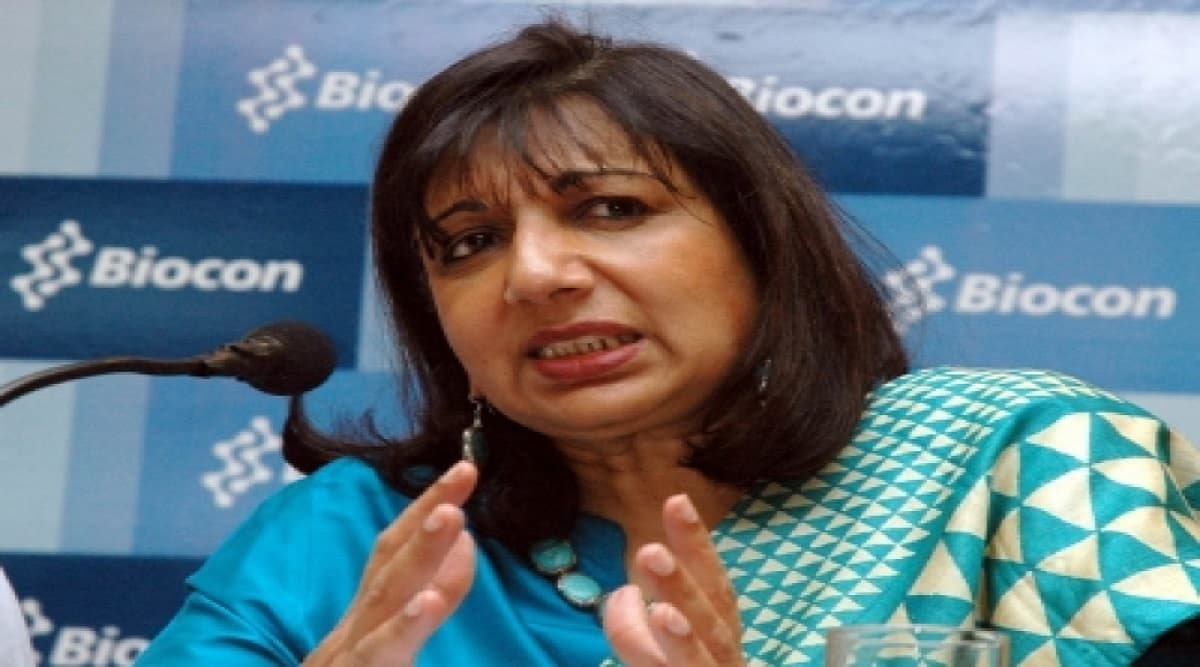 New Delhi, December 2: Two days after Bajaj Group chief Rahul Bajaj became the first-member of India Inc to openly mark his dissent against the Centre, Biocon Managing Director Kiran Mazumdar Shaw joined chorus over the growing "atmosphere of fear" in the nation. While speaking to a news channel, the top industrialist said it is essential for the Centre to allow the free-flow of dissent and introspect over constructive criticism.
Shaw, while claiming that the current state of economy raises concern among all stakeholders, said the government should hold widespread consultations to end the cycle of slowdown. The Finance Ministry must listen to all voices and cater to sector-specific requirements. Rahul Bajaj Speaks Out Against 'Atmosphere of Fear' in Presence of Amit Shah, Says 'People Afraid of Criticising Modi Govt'.
"Why criticism is anti-national?" Shaw asked while speaking to NDTV, adding that the Centre must be open to views from all corners. For reviving the economy, she said the top priority of the government should be to "tackle low consumption".
As per a National Statistics Office (NSO) report, which was not endorsed by the government citing "quality issues", said rural consumption has fallen by 8.8 percent, which is the worst-drop in the last four decades. Extracts of the report were accessed by media outlets in November.
The Biocon MD also appealed the central government to focus on the pressing issue of unemployment. For creating new jobs, it is essential to stimulate investments and create an environment conducive for it.
Shaw's remarks targeted at the Centre comes two days after Rohit Bajaj, while speaking in the presence of Union Ministers Amit Shah, Nirmala Sitharaman and Piyush Goyal, said an atmosphere of fear exists in the nation.
"During UPA-II, we could abuse anyone...You are doing good work, but if we want to openly criticise you, (but) there is no confidence you will appreciate that. I may be wrong but everyone feels that," Bajaj said, further raising apprehensions over the cases of mob lynchings.