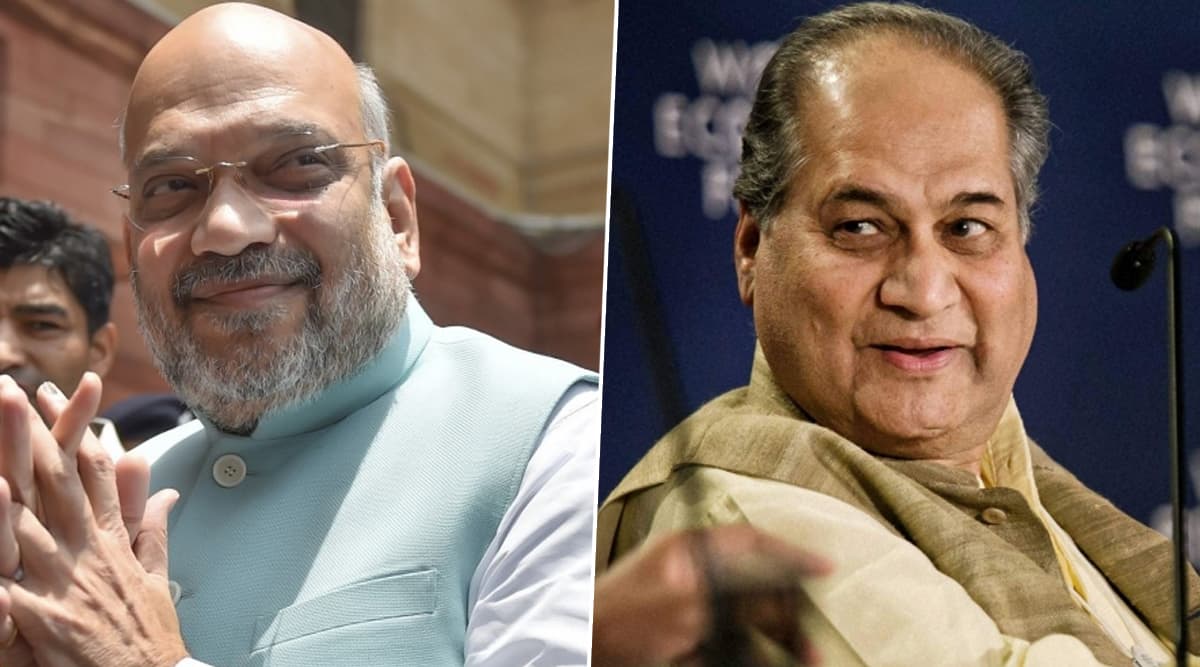 Mumbai, December 1: Top industrialist Rahul Bajaj, while speaking at an award function on Saturday which featured the attendance of Union Ministers Amit Shah, Piyush Goyal and Nirmala Sitharaman, said there is an apparent "atmosphere of fear" under the Narendra Modi government at the Centre. Looking towards Shah, the Union Home Minister, Bajaj said that people are fearful of criticising the current ruling dispensation.
Bajaj claimed that the silence is more deafening among members of the India Inc, who fear repercussions if they speak out against the central government. Such kind of fear did not exist during the UPA II years, the chairman of Bajaj Group claimed, adding that people were then even allowed to "abuse" those at the helm of power. Manmohan Singh Says 'Worrisome State of Society is Fundamental Reason Behind Precarious Condition of Economy'.
"During UPA-II [second term of the Congress-led United Progressive Alliance], we could abuse anyone...You are doing good work, but if we want to openly criticise you, [but] there is no confidence you will appreciate that. I may be wrong but everyone feels that," Bajaj is heard as saying in the video of the event which has gone viral.
Watch Rahul Bajaj Criticising Centre in Presence of Amit Shah
Shah chose to respond to Bajaj's concerns, claiming that there should be no fear among the experts, critics, journalists and common citizens about critiquing the government's performance. "If such an (atmosphere) is there, we would like to improve it," he said.
The BJP chief further rebutted Bajaj by claiming that if there is any government in the recent past which has drawn the scathing ire of columnists and journalists, it is the dispensation led by Prime Minister Narendra Modi.
"I would like to say there is no need for anyone to fear. We do not want to scare anyone. And there is also no need for us to fear. Our government has worked transparently," Shah added.
Bajaj did not confine his criticism only to the alleged muzzling of dissent by the Centre, but also raised the issue of mob lynchings. "A wave of intolerance is there...Lynching cases are reported, but we do not see convictions," he said.
The Bajaj Group chief also expressed concern over the statements of BJP MP Pragya Singh Thakur in the Parliament. The Bhopal lawmaker and 2008 Malegaon blasts accused had alleged referred to Nathuram Godse, the assassin of Mahatma Gandhi, as a "patriot" on floor of the House.