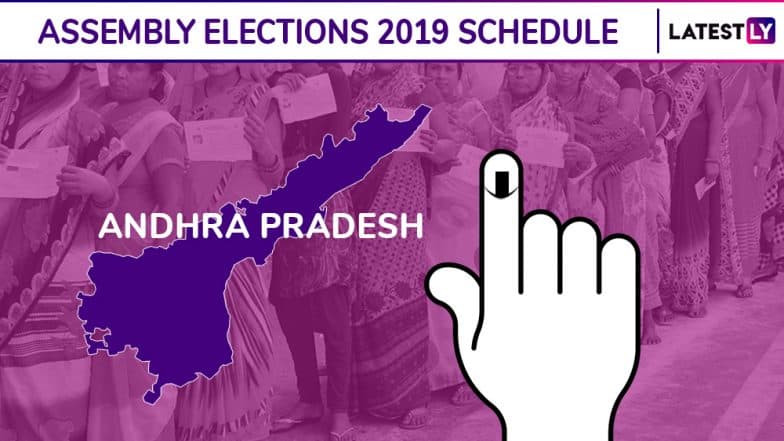 The Assembly Elections in Andhra Pradesh will be held in a single phase. The polls will be held in all the 175 seats on April 11 to constitute the fifteenth Legislative Assembly. The results will be announced on May 23. Chief Election Commissioner (CEC) Sunil Arora on Sunday announced that the assembly elections in Arunachal Pradesh, Odisha, Andhra Pradesh and Sikkim will be held along with the Lok Sabha elections. Arora added the assembly elections in Sikkim, Andhra Pradesh and Arunachal Pradesh will be held in single phases while the polling in Odisha assembly polls will be held in four phases.
The main opponents during this Assembly elections are- the incumbent Telugu Desam Party (TDP) chief minister N. Chandrababu Naidu, YSR Congress Party Chief Y. S. Jaganmohan Reddy and the Jana Sena Party Chief Pawan Kalyan. Andhra Pradesh: Congress to Contest Upcoming Assembly and Lok Sabha Elections 2019 Alone. 
In 2014, the Andhra Pradesh Legislative Assembly election took place on 30 April and 7 May 2014 to elect members to the legislatures of Telangana and Andhra Pradesh.The results were declared on 16 May 2014. The Telugu Desam Party led by N. Chandrababu Naidu won a majority of 102 seats out of  the total 175 seats in Andhra Pradesh. Meanwhile, Telangana Rashtra Samithi (TRS) led by K. Chandrasekhar Rao won in the new state of Telangana. Pawan Kalyan Says Chandrababu Naidu Will Lose Andhra Pradesh Assembly Elections 2019. 
In the Assembly elections that were held in the state in 2009, the Congress had won with a thumping majority by winning156 of the 294 seats. As the leader of the Congress Legislature Party, Y.S. Rajasekhara Reddy was invited to form the Government by Governor N. D. Tiwari. It was on 3 October 2013 that the government had approved the creation of the new State of Telangana. On 2 June 2014 the then President of India, Pranab Mukherjee had issued a gazette notification which formalised the separation of Telangana from Andhra Pradesh.