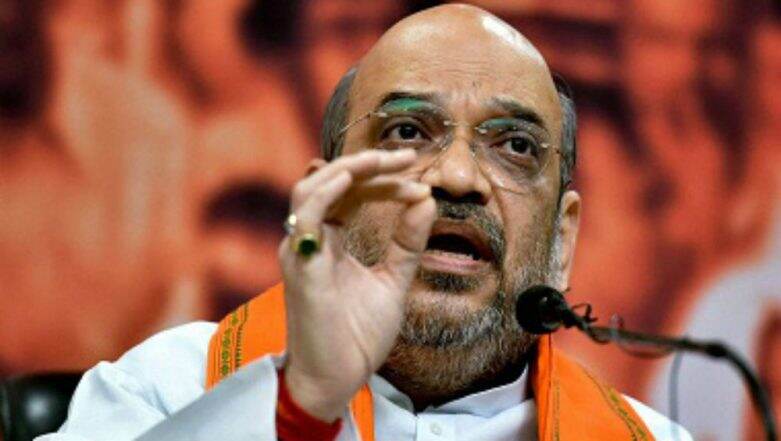 New Delhi, January 16: Acting on Prime Minister Narendra Modi's call to ensure that the "achievements" of the Central government reach every nook and corner of the country at a recent rally, the Bharatiya Janata Party (BJP) will reportedly hold 50 press briefings across the country in the next four days, according to news channel CNN News18. Lok Sabha Elections 2019 'Battle of Ideologies', Says BJP President Amit Shah.
BJP's mega outreach comes just days after Prime Minister Narendra Modi, addressing the party cadre (karyakartas), said that the party workers have to ensure that the country gets a majboot sarkar, amd not a majboor sarkar, in an apparent dig at the Oppositions attempts to stitch a mega-coalition (mahagathbandhan), ahead of the 2019 Lok Sabha Elections. Narendra Modi Government Approves 10% Reservation For Upper Castes Ahead of Lok Sabha Elections 2019.
In a 80-minute-long address on January 13, Saturday, PM Narendra Modi sounded the poll bugle, and said that the Opposition forces were coming together only to defeat him in the 2019 General Elections. Narendra Modi Will Come Back As Prime Minister After Lok Sabha Elections 2019, Says Nitish Kumar.
"Perhaps for the first time that these political parties, belonging to diverse political platforms, have gathered to defeat one person," said the Prime Minister to the workers listening with rapt attention.
PM Modi at the Bharatiya Janata Party's (BJP) national convention said that the opposition parties were coming together as they wanted to form a "majboor" government to promote nepotism and corruption, whereas the saffron party wanted a "majboot" dispensation for an all-round development of the country.
BJP president Amit Shah, speaking at the rally, encouraged and asked the party workers to reach out to the masses in order to promote the schemes and achievements of Prime Minister Narendra Modi government in the Centre. The BJP's plan to hold 50 press briefings in next four days across India is seen as an attempt to tackle anti- incumbency Ahead of 2019 General Elections.