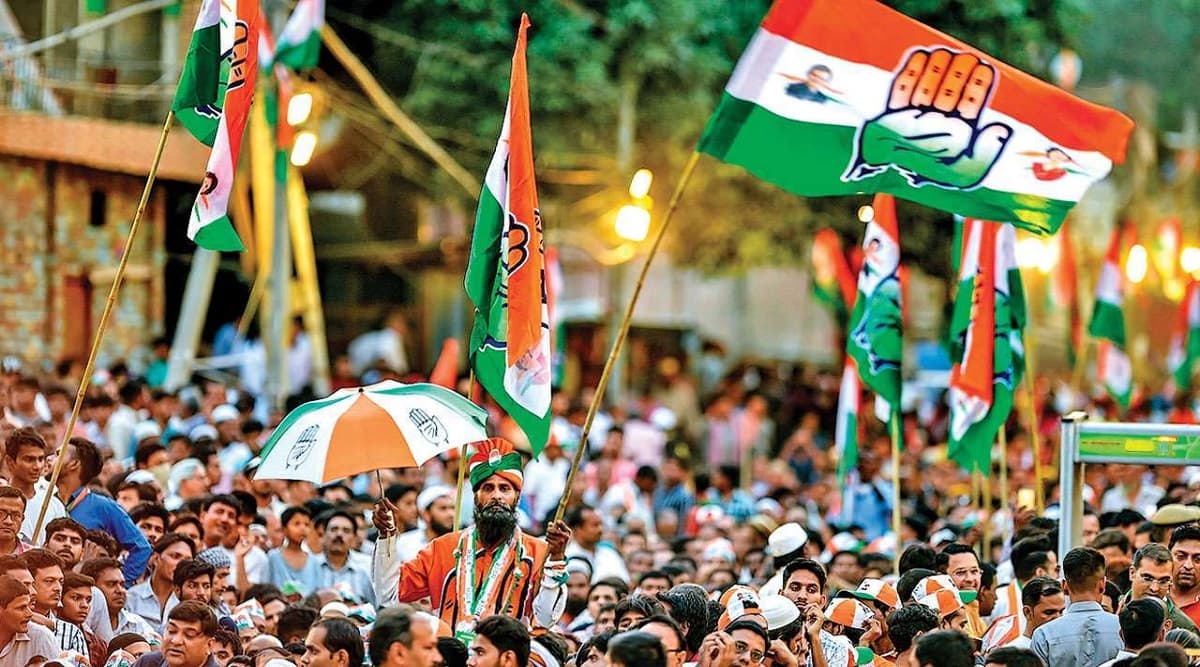 New Delhi, December 10: The Congress will hold a nationwide protest against the controversial Citizenship Amendment Bill 2019 tomorrow. All state units of the Congress have been asked to hold dharna pardarshan or sit-in protest against the Citizenship Amendment Bill on Wednesday. The grand old party voted against the legislation in Lok Sabha. The Bill, however, was passed by the majority at the stroke of midnight on Tuesday. Citizenship Amendment Bill: Can BJP Pass Rajya Sabha Test? Will Shiv Sena, JD(U) Play Spoiler? Know The Number Game.
"You are aware that our party is opposing the CAB which is likely to be taken up in Rajya Sabha tomorrow (Wednesday). We need to enlighten the public at large on our stand and mobilize support in favour of our decision," Congress General Secretary (Organisation) KC Venugopal told all state chiefs in a latter. "I request you to undertake dharna pradarshan tomorrow (Wednesday) against the Bill in state headquarters by involving the senior leaders and frontal organisations," he added. Citizenship Amendment Bill Debate: Manipur to be Exempted Via Inner Line Permit, Says Amit Shah; Here's How ILP Will Offset CAB Impact.
The Congress's decision came after former party chief Rahul Gandhi spoke against the Citizenship Amendment Bill, describing the legislation as "an attack on the Constitution". "The CAB is an attack on the Indian constitution. Anyone who supports it is attacking and attempting to destroy the foundation of our nation," the Wayanad MP tweeted.
The CAB that seeks to give Indian nationality to non-Muslim refugees from Pakistan, Bangladesh and Afghanistan was passed in the Lok Sabha on Monday-Tuesday midnight sitting though it was vehemently opposed by major opposition parties objecting its nature and describing it "against Muslim community", which the government rejected saying it does not affect the community residing in the country. (With agency inputs)