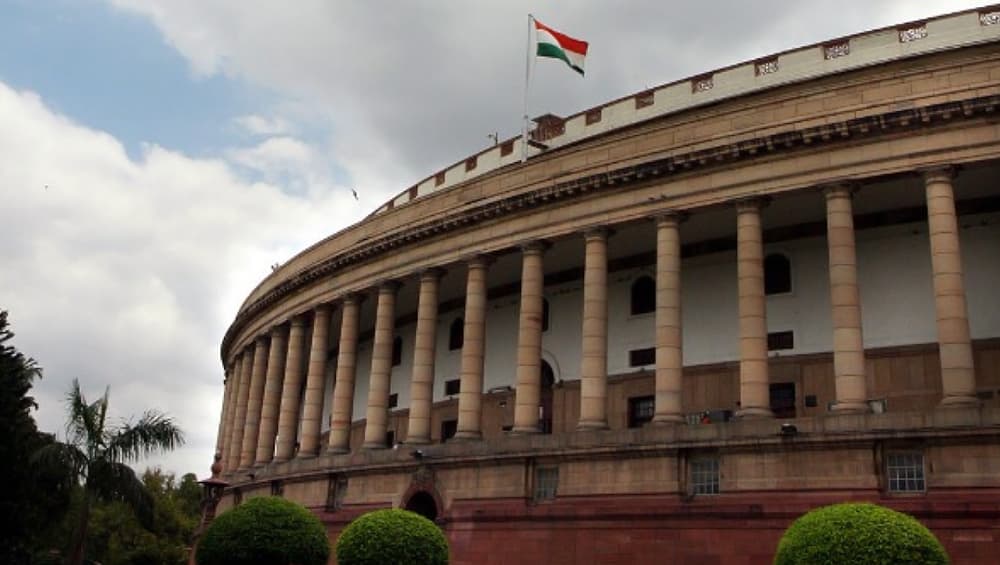 New Delhi, December 5: The controversial Citizenship Amendment Bill 2019, will be tabled in the Lok Sabha on Monday. The legislation is expected to be introduced in Parliament's Lower House by Union Home Minister Amit Shah. Despite the Opposition largely objecting to the law as religion has been used as the factor of granting citizenship, the Bill is expected to sail easily through the Lok Sabha where the BJP-led NDA enjoys absolute majority. Jinnah's Two-Nation Theory Being Revived Through Citizenship Amendment Bill: Asaduddin Owaisi.
According to reports, the Bill could be taken up for passage as early as Tuesday. The BJP has issued a whip to all its lawmakers, seeking their presence in both the Houses next week to ensure the legislation gets passed. In the Rajya Sabha, where the party is short of absolute majority, it is hopeful of clearing the legislation with support from NDA partners and non-aligned political groups including the BJD, the TRS and the TDP. All You Need to Know About Citizenship Amendment Bill.
Update by ANI
Sources: Citizenship Amendment Bill (CAB) to be introduced in Lok Sabha on Monday (9th December). pic.twitter.com/oU0qVj4YMH

— ANI (@ANI) December 5, 2019
Also referred to as CAB, the Centre-proposed law aims to naturalise non-Muslim refugees in India. The Bill aims to grant citizenship to refugees adhering to the following faiths - Hinduism, Sikhism, Christianity, Buddhism, Jainism and Zoroastrianism - if they have arrived from Pakistan, Bangladesh and Afghanistan.
Amit Shah, while addressing the Opposition's concerns over the proposed law in the Rajya Sabha last month, said India must naturalise refugees of non-Islamic faith from neighbouring nations as they have been forced to flee Pakistan, Afghanistan and Bangladesh due to "religious persecution".
The Union Cabinet, while approving the legislation on Wednesday, incorporated special provisions in bid to allay the concerns of Northeastern states. The Bill, announced the Centre, will exempt the implementation of CAB in areas with inner line permits and those falling under the Sixth Schedule. This will grant immunity from the law to all states based in the Northeast region of India.