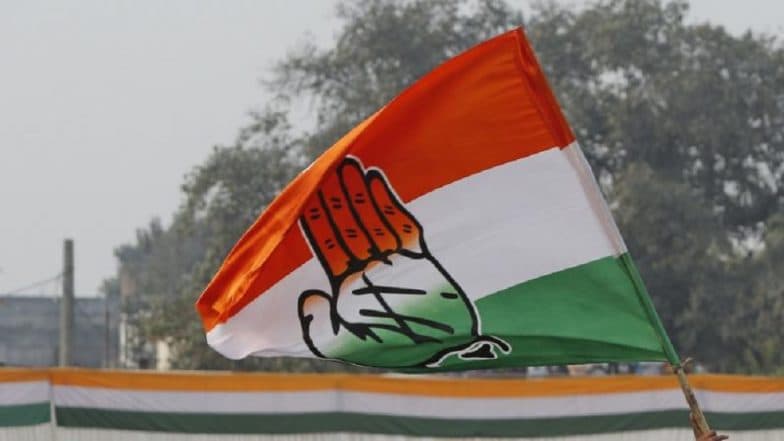 New Delhi, December 14: The CM-designates of Rajasthan, Madhya Pradesh and Chhattisgarh would be sworn-in on Monday, December 17. The Congress, which stormed back to power in the three Hindi heartland states, said the oath-taking ceremonies would be organised on the same day.
In Madhya Pradesh, Kamal Nath would be sworn-in as the Chief Minister at 10:30 am, followed by Rajasthan, where Ashok Gehlot will take oath at 1:30 pm. In Chhattisgarh, where the next Chief Minister is yet to be finalised, the swearing-in event will be held at 4:30pm. Ashok Gehlot to Pilot Rajasthan, Sachin Co-Pilot: CM Race Ends.
In Chhattisgarh, where the Congress has ended 15 years of Raman Singh-led BJP's rule, the party is caught in a dilemma on choosing between state unit president Bhupesh Baghel and Leader of Opposition in the outgoing assembly, TS Deo Singh.
Notably, the Congress won Chhattisgarh with a decisive mandate, bagging 68 of the 90 assembly seats. The ruling BJP was reduced to only 15 seats, whereas, the JCC-BSP-CPI alliance bagged 2 constituencies.
In Rajasthan, the Congress ended the contest in a photo-finish, bagging 99 of the 199 constituencies.The halfway majority mark was reached as one candidate of its pre-poll ally - the Rashtriya Lok Dal (RLD) - emerged victorious. The party has also been extended support by at least eight independent MLAs and six BSP legislators-elect.
Madhya Pradesh delivered a cliff-hanger verdict, with Congress making a narrow lead of nearly 5,000 votes over the BJP in terms of vote share. Seat-wise, it translated to 114 wins for the Congress, whereas, the BJP was reduced to 109 seats. With support from independent legislators-elect and BSP MLAs, the Congress managed to cross the halfway majority mark.