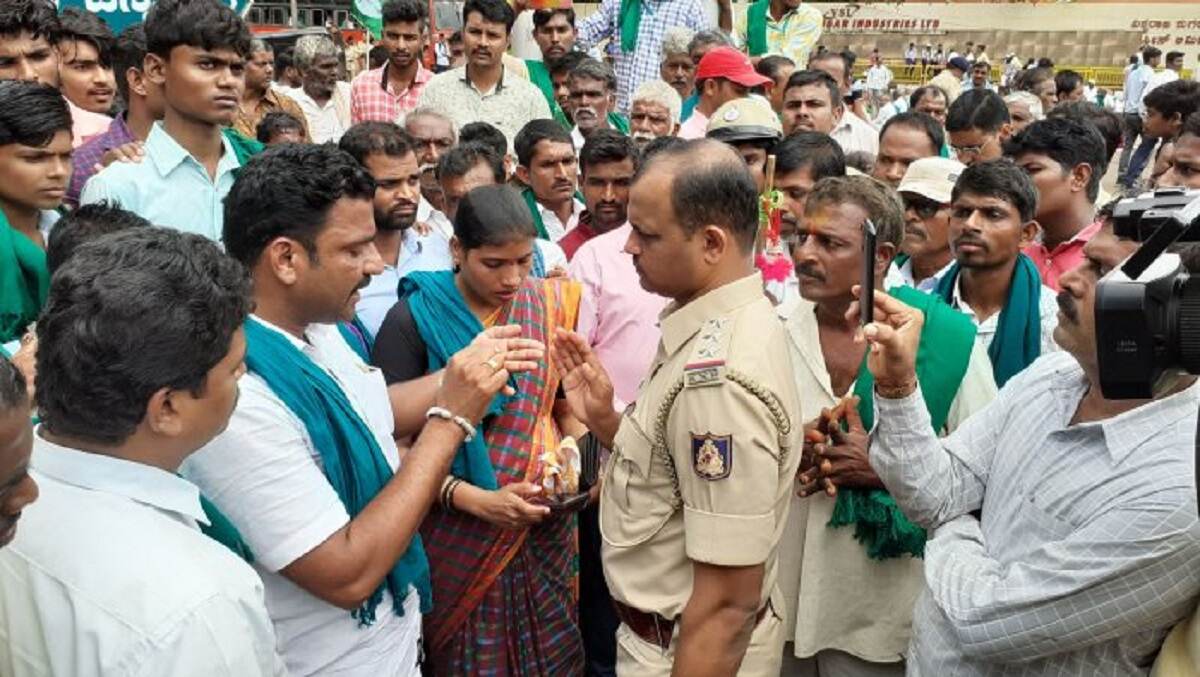 New Delhi, September 21: The Bhartiya Kisan Union, under whose aegis scores of Uttar Pradesh farmers have marched to the outskirts of national capital, has agreed to stop their ongoing dharna or sit-in protest at the National Highway-24 (NH 24). The announcement came shortly after the Centre agreed to fulfill five of the 15 demands being raised by them, which includes the payment of pending sugarcane dues at the earliest. Priyanka Gandhi Hits Out at BJP After Delhi Police Bars Farmers From Entering City.
Puran Singh, president of the Union, said their agitation should not be considered as over. The farmers would again march towards Delhi after Prime Minister Narendra Modi returns from his visit to the United States, he said, adding that the protest would end only after all their demands are accepted by the government.
"Government agreed to five of the fifteen demands. The agitation has not been called off, it is just a temporary arrangement, we will meet PM after 10 days for the remaining demands," he said.
"If they (government) agree to all of our demands we will call off the agitation and if not, we will start an agitation from Saharanpur again," Singh added.
Priyanka Gandhi Jabs Centre:
क्या कारण है कि किसानों को दिल्ली आकर अपनी माँग उठाने से रोक दिया जाता है? भाजपा सरकार अपने प्रचार में तो किसानों की भलाई बताती फिरती है?

फिर जब उप्र का किसान कहता है कि उन्हें गन्ने का बकाया चाहिए, कर्जमाफी और बिजली के दाम में कटौती चाहिए तो उन्हें बोलने क्यों नहीं दिया जाता?

— Priyanka Gandhi Vadra (@priyankagandhi) September 21, 2019
Among demands raised by the agrarian body included the immediate disbursement of all pending dues of sugarcane farmers based in western UP. The farmers also sought a reduction in the diesel rates, as a higher fuel charge led to an increase in their cost of crop production. Further, the protesters demanded a hike in the minimum support price (MSP) in accordance with the Swaminathan Commission recommendations.
The recommendations made by agricultural scientist MS Swaminathan, back in 2006, propose a 150 per cent return to the farmers on his cost of production. Although the Centre had in 2018 declared the in-principal approval of this recommendation, farmers have widely alleged that the MSP hike has not come into effect.