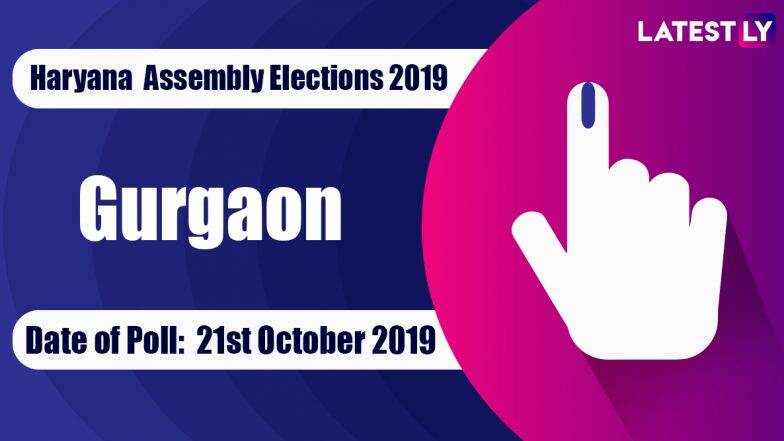 The Gurgaon Vidhan Sabha Constituency falls in the Gurugram district of Haryana. Gurugram is the centre of industrial development and multinationals in Haryana. The city has the third-highest per capita income in India. The major issues that form the agenda for polls in Gurgaon this year include infrastructure, women safety, pollution and availability of water and electricity. Gurgaon has a total of 3,54,831 registered voters and 311 polling stations. Voting in Gurgaon for Haryana Assembly Elections 2019 will take place on October 21 while counting of votes will take place on October 24.
Umesh Aggarwal of the Bharatiya Janata Party (BJP) had won the Haryana Assembly Elections 2014 from Gurgaon, defeating Gopi Chand Gahlot of the INLD. For 2019 polls, the BJP has fielded Sudhir Singla against Birham Parkash Jagra Advocate of the INLD, Sukhbir Kataria of the Congress and Ranbeer Singh Rathi of the AAP among others. Haryana Assembly Elections 2019 Dates & Schedule: Polls to be Held on October 21, Results on October 24, Says ECI.
These elections come months after BJP's massive victory in the Lok Sabha Elections 2019. While several issues such as bad roads and crime plague Gurgaon, it remains to be seen whether the BJP will manage to retain this seat.
Meanwhile, Assembly Elections will also be simultaneously held in Maharashtra. Voting for both Haryana and Maharashtra Assembly polls will take place on October 21. The results for polls in both states will be declared on October 24.