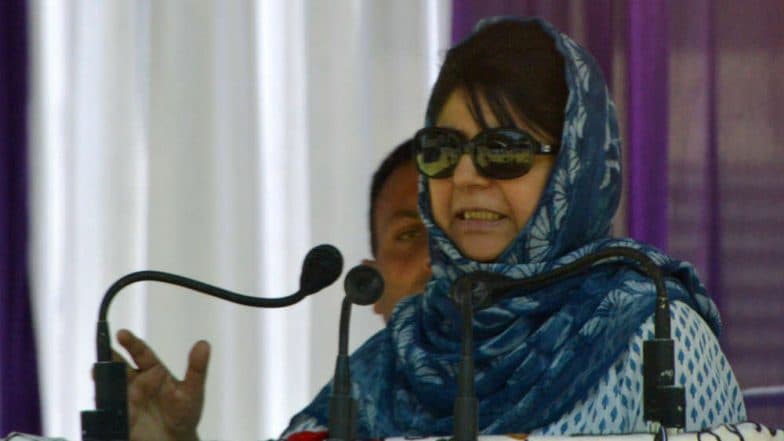 Srinagar, Sept 10: After the National Conference, the People's Democratic Party (PDP) has announced the boycott of upcoming panchayat and urban body elections in Jammu & Kashmir.
PDP president and former Chief Minister Mehbooba Mufti said the Centre has turned a non-conducive atmosphere for polls by raking up the issue of Article 35-A -- which bars non-residents of J&K to own a property in the state.
"Situation linking panchayat polls to 35A case in Supreme Court has created apprehensions in minds of people. Party therefore urges the Govt to review its decision to hold polls at this juncture," Mehboob Mufti said on Monday."Looking at this situation we have decided to stay away from this process," she added.
The PDP, as well as the NC, has marked their dissent against the Centre for not taking a stand against the petition before the apex court which seeks abrogation of Article 35-A.
NC patriarch Farooq Abdullah has warned the Centre of "playing with fire" if intends to amend Article 35-A and Article 370, which guarantees special status to J&K. "None of these law were arbitrarily incorporated into the Constitution...they were integral to the instrument of accession," said Abdullah, whose father and J&K's first prime minister Sheikh Abdullah played a pivot role in the secession pact with India in 1954.
The civic polls in J&K will begin next month. The urban municipal bodies will be contested between October 1 to 5, whereas, the panchayat will elections are scheduled to be held between November 8 to December 4.