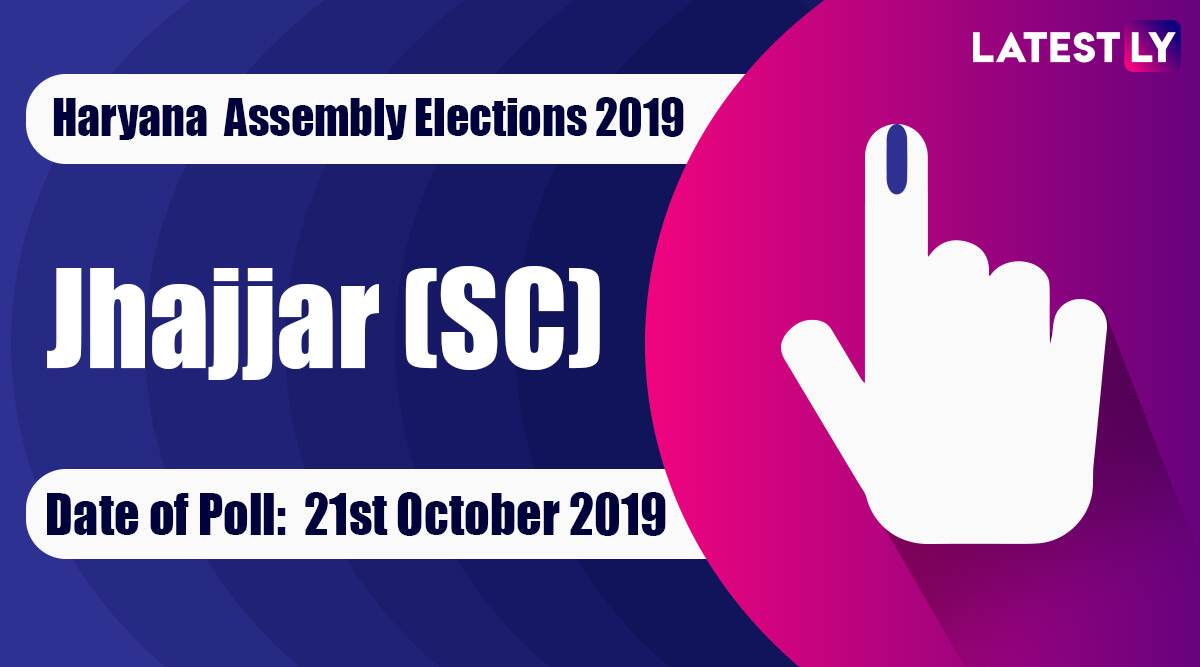 The Jhajjar (SC) Vidhan Sabha constituency is among the four Assembly seats in the Jhajjar district of Haryana. Geeta Bhukkal of the Congress won the seat in Haryana Assembly Elections 2019. Jhajjar is known for several historical buildings as it was inhabited more than 800 years ago. Jhajjar, the seat reserved for Scheduled Castes, has a total of 1,72,999 registered voters. Voting in Jhajjar for Haryana Assembly Elections 2019 will take place on October 21 while the counting of votes will be held on October 24.
The Jhajjar seat in Haryana has remained with the Congress since 2005. The 2014 Haryana Assembly Elections on the Jhajjar seat were won by Geeta Bhukkal who is now a 2-time MLA of the INC. Bhukkal will now be fighting the 2019 polls on a Congress ticket and will be taking on Jogender Singh of the INLD and Rakesh Kumar of the BJP among other candidates. Haryana Assembly Elections 2019 Dates & Schedule: Polls to be Held on October 21, Results on October 24, Says ECI.
The last date for filing nomination for the Haryana Assembly polls was October 4 while the last date for withdrawal of nomination was October 7. Voting for Haryana Vidhan Sabha polls will be held on October 21. The results will be announced on October 24.
The ECI has announced that it will use about 1.3 lakh Electronic Voting Machines (EVMs) for the Haryana elections this year. The elections in Haryana and Maharashtra come months after the BJP returned to power after a massive victory in Lok Sabha Elections 2019.